As another year has come to an end, I thought I'd do something new and write about the gear that most impressed me over that time. I won't be limiting this to photography items, though. Every time I head out to create images, there's just as much "other" gear with me as there is for photography, and I don't think that stuff should be left out. In many cases, it can be the "other" stuff that makes or breaks a day of shooting.
Canon 100-400 f/4.5-5.6 L IS II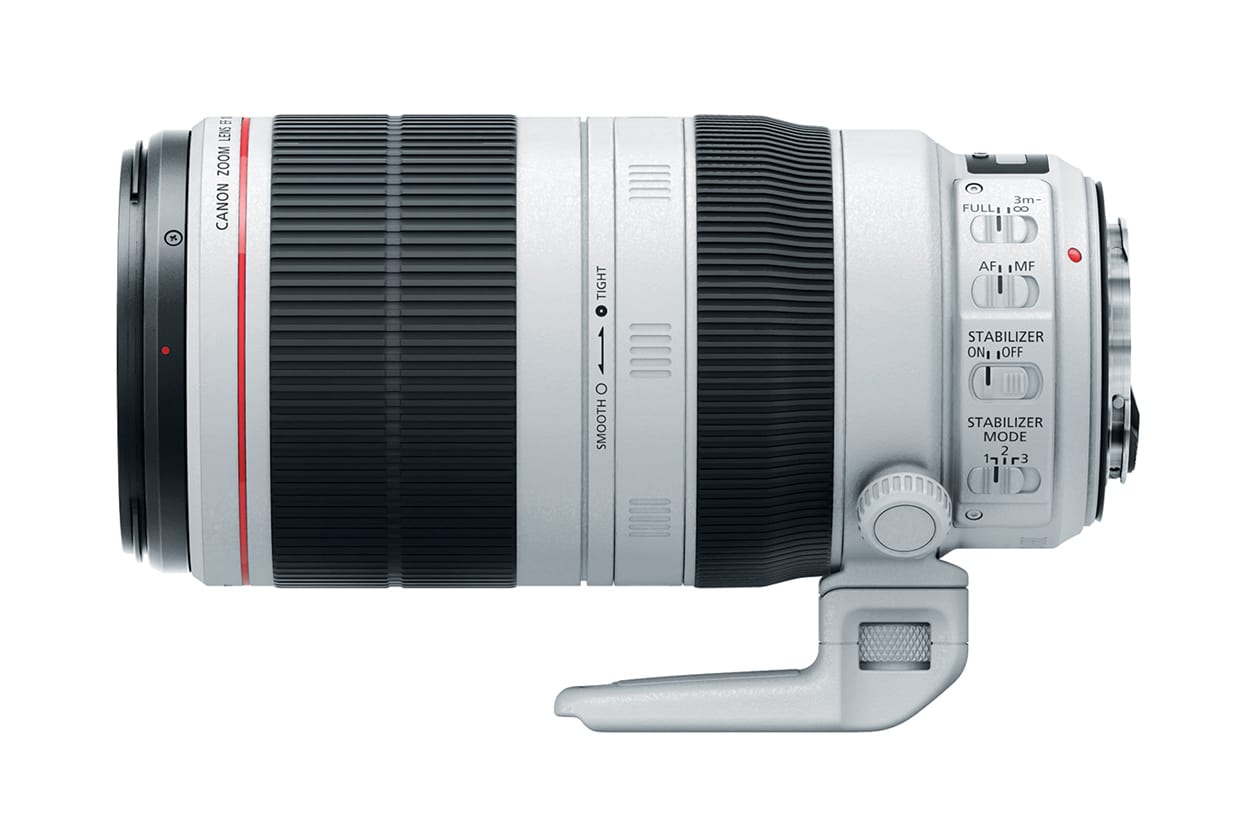 Without a doubt, this was both the most impressive and also the most surprising piece of gear that joined my stable this year. I simply wasn't prepared for just how good this lens is. Many times this year, it took the place of my 200-400 f/4 L IS and produced images that were every bit as sharp as its bigger brother. Staggering when you consider that the 200-400 is a $12,000 lens!
Not only is the 100-400 sharp on its own, but it's also needle sharp with a 1.4x teleconverter on it. I posted some samples of this earlier in the year at which I would encourage you to have a look. The versatility of the lens means you can use it for landscape and wildlife work, or even portraiture at the 100mm end. It's built like a tank, has a fancy new lens hood that allows you to rotate a circular polarizer and it has such a short minimum focus distance that you can shoot macro photos with it as well.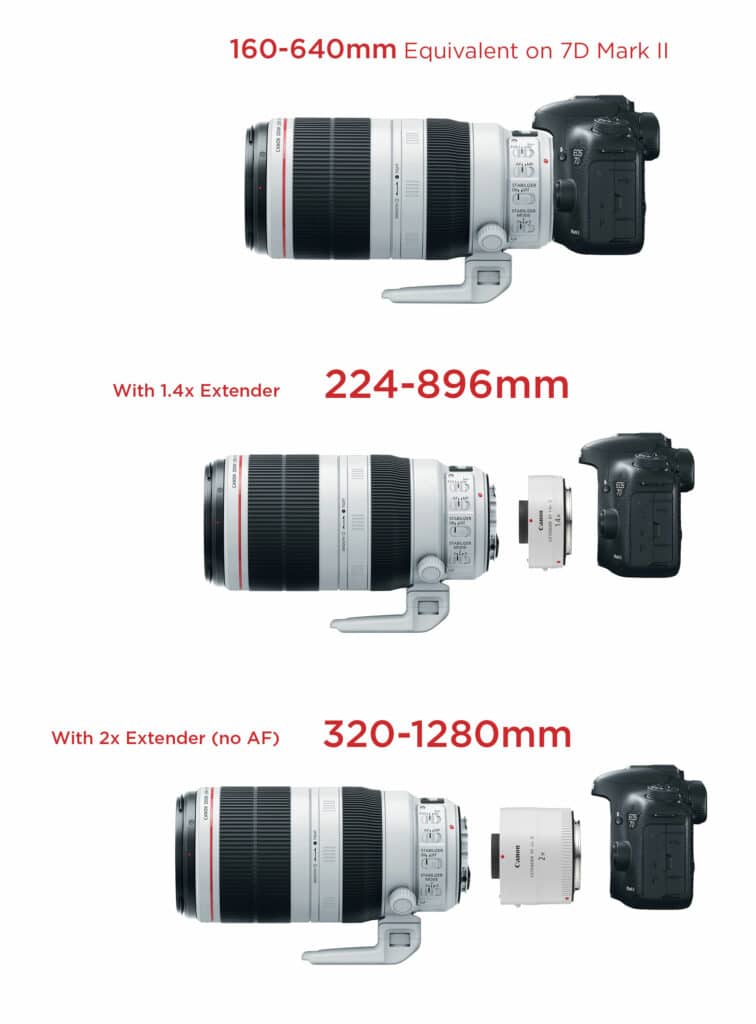 Yes, it took Canon 16 years to come up with the MKII lens, but boy did they knock it out of the park! Paired with the also-excellent 7D Mark II, it's a potent wildlife photography combination that was my go-to setup for a month long trip to the Canadian Rockies this past summer.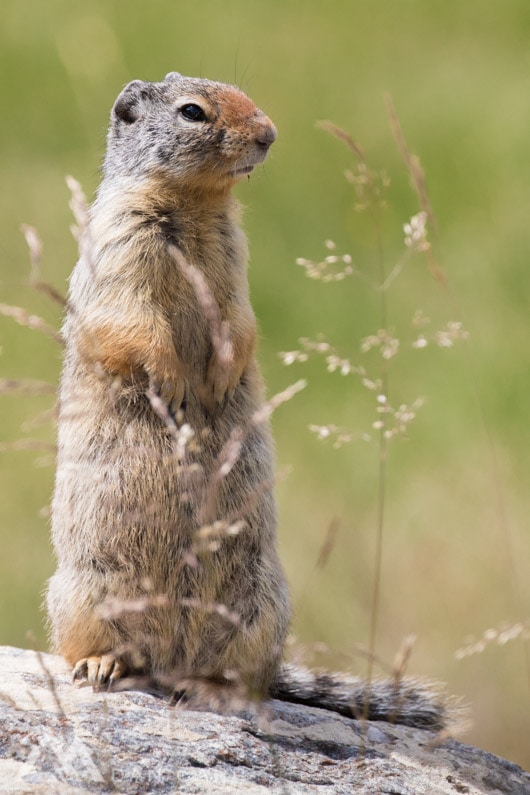 Yes, this lens is a touch over $2000, but I think it's worth every penny of it and I really appreciate the smaller size of it compared to lenses like the Tamron and Sigma 150-600s. This is a lens that I'll never travel without because it can just do so much. Pair it with a 24-70 f/2.8 and you have a two lens travel photography kit that has you ready for almost anything.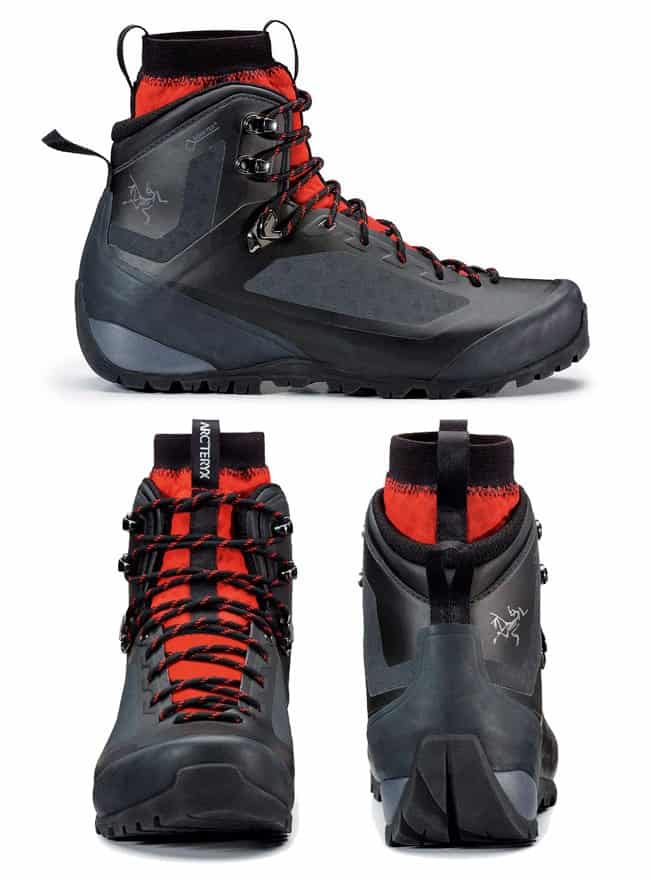 Since the vast majority of my photography is done outside, I need to think about what I'm going to wear on my feet. I don't think I ever would have imagined putting a pair of boots on my Gear of the Year list, but these have just been that good. Arcteryx haven't been making footwear for very long, but you'd never know it to look at these boots. The key to them is the removable Gore-Tex liner, and at this point I should point out that there is an identical looking version of this booth without the removable liner as well. Personally I think the removable liner is a key feature, so I'd recommend that one.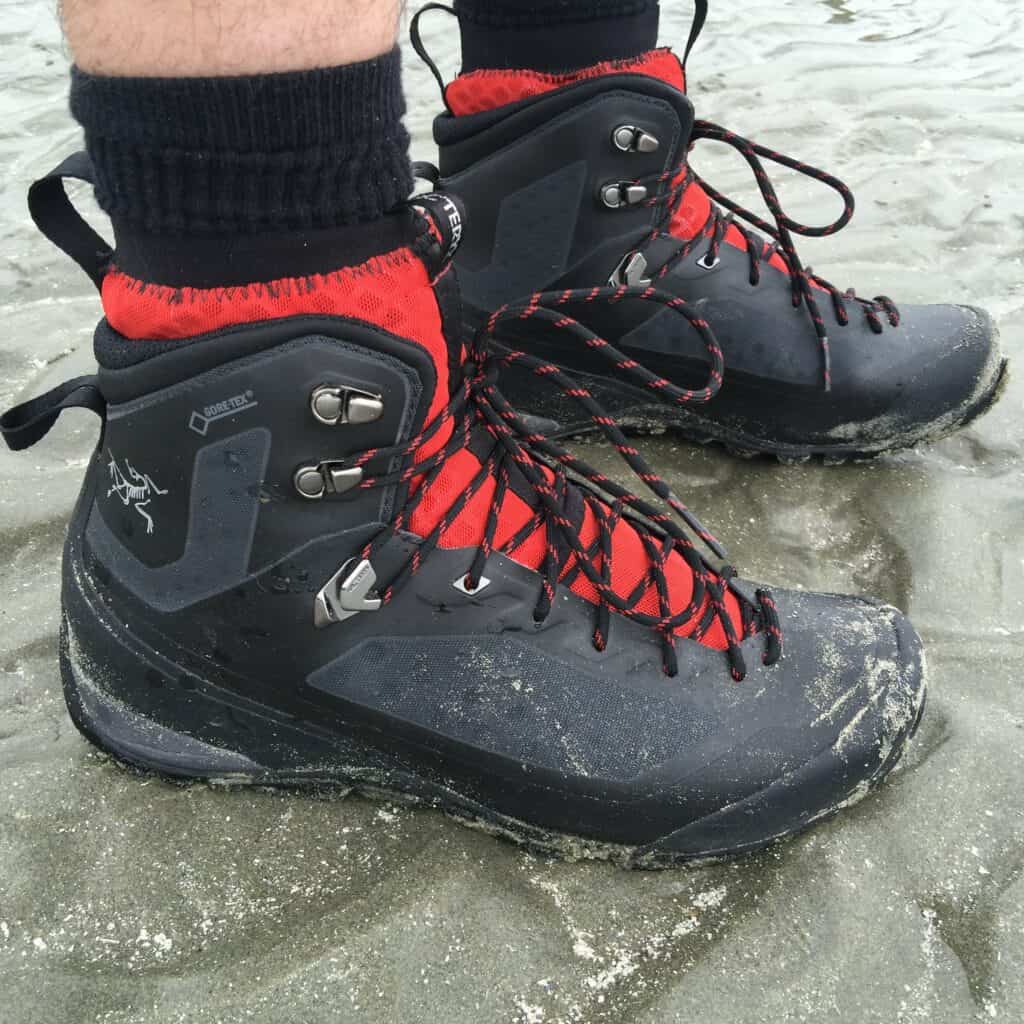 Being able to remove the liner means you can dry the boots out much faster, but it also means that you can use a thicker winter liner that they sell separately. I no longer need a summer boot and a winter boot! It's usually not practical to travel with two types of boots, but it's no trouble at all to simply take the thicker liners with me in my suitcase if I think I might come across very cold conditions. On top of that, the liners have reinforced soles so you can wear them around the house/cabin/camp at the end of a long day.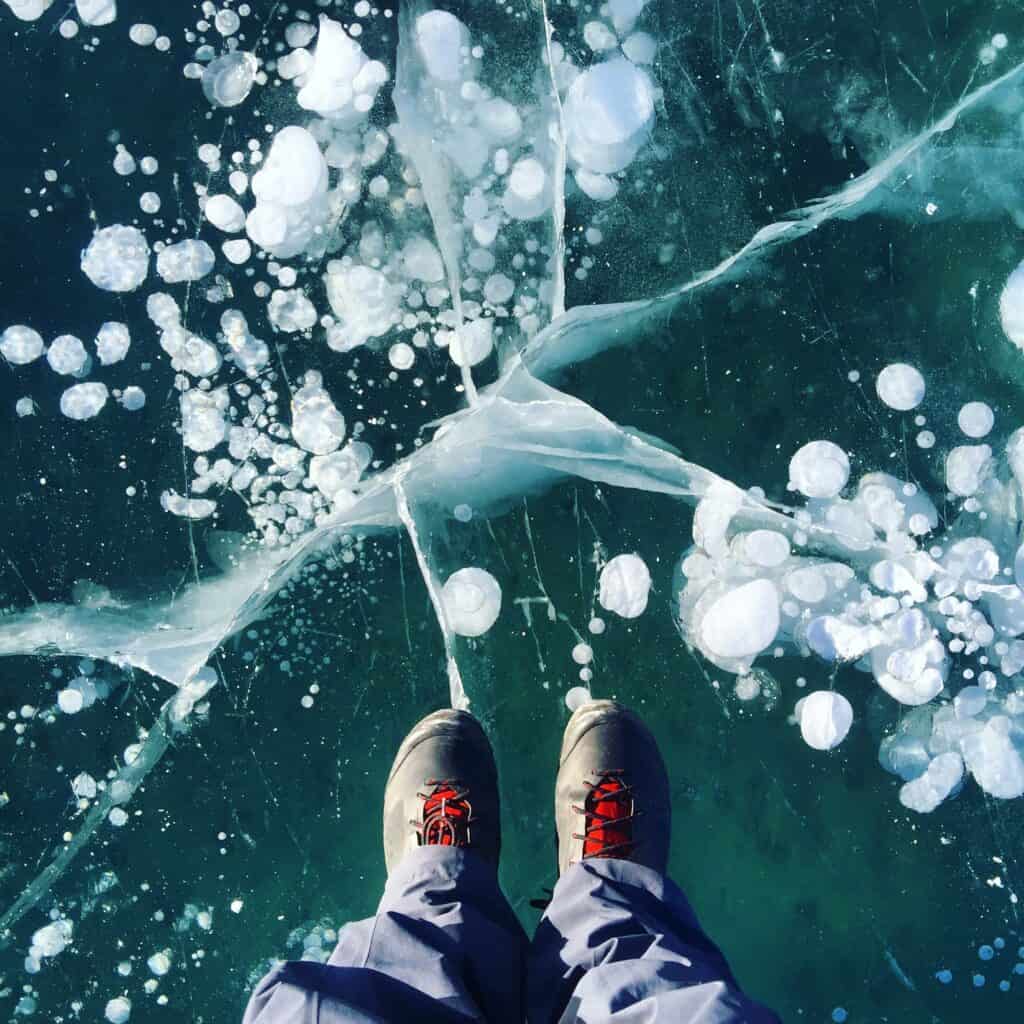 I wore these boots on 30 degree (Celsius) summer days with the standard liner, and -15 degree winter days with the optional thicker liner. On some colder -20 degree days I did find my toes getting cold, so I'd say the lower end of the scale with the thick liner is somewhere in the sub -15 Celsius area, even with thick socks. Still, that's pretty damn cold, and what a range these boots have when you have both liners! Even if you just stick to the standard liner and thick socks, I had no issues down to -5 Celsius and for the vast majority of people, that's going to be fine. At the end of the day, pull the liners out and hang them up with the loops on the back of them to dry them out. The liners go in and out very easily, so this doesn't feel like a chore as it can do with some boots.
These are expensive boots at over $300, no doubt about that, but if you spend a lot of time outdoors and want something versatile then I highly recommend them! They'll last you many years of adventuring, and when your feet are warm and dry, you'll be able to put all your energy into your photography.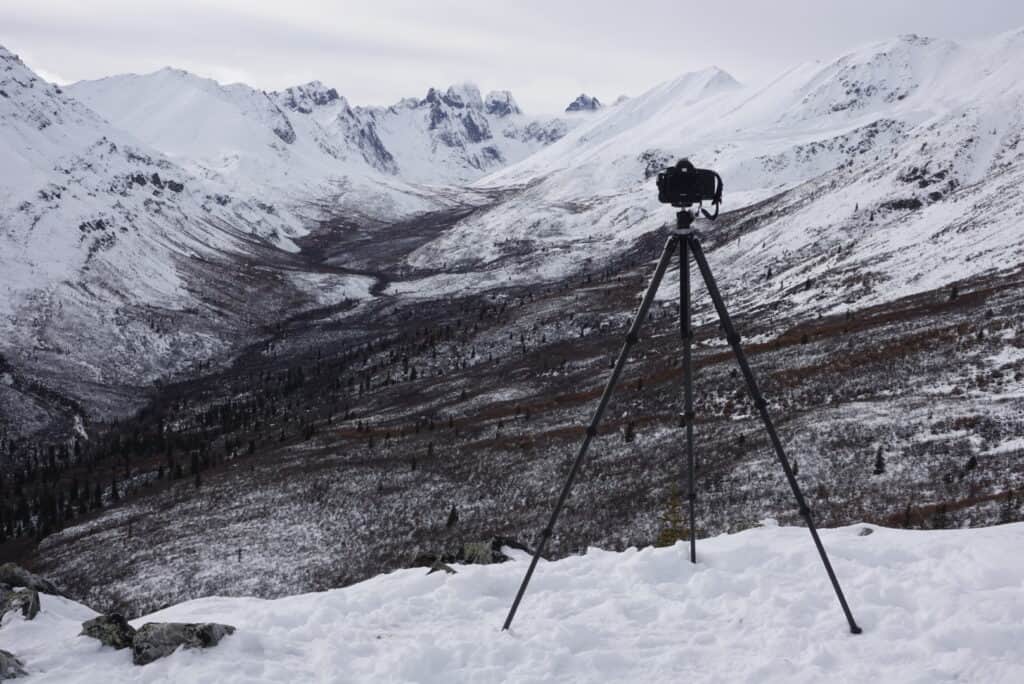 I've actually owned this tripod for about 3 years, but this year it was elevated in its importance as part of my daily photo kit. I also own the much larger TVC-24L, but in an attempt to lighten my usual load, I started to use the smaller TQC-14 for almost all my tripod needs this year. I ended up using it for about 80% of my tripod-based photography, and I never regretted it at all. It's stable enough to support a 5D Mark III with a 24-70 f/2.8 L II for as long as you need, and the weight saving is much appreciated over it's bigger brother. Since the collapsed length is so short, it even fits inside many of my bags, which keeps my pack much easier to handle, and also protects the beautiful carbon of the tripod 🙂
I paired it with the RRS BH-30 ballhead for most things, but just recently, RRS also launched a new lightweight panoramic head which I actually beta tested for them in the summer months. I've just taken delivery of a production version of that head and I think it'll likely become the go-to partner for my TQC-14 tripod.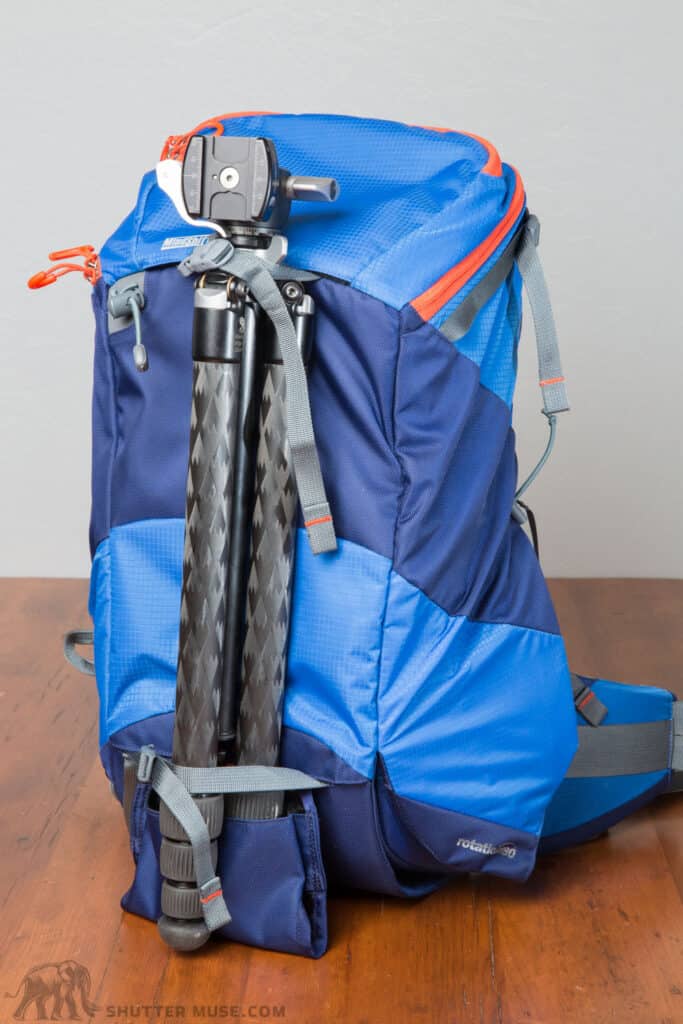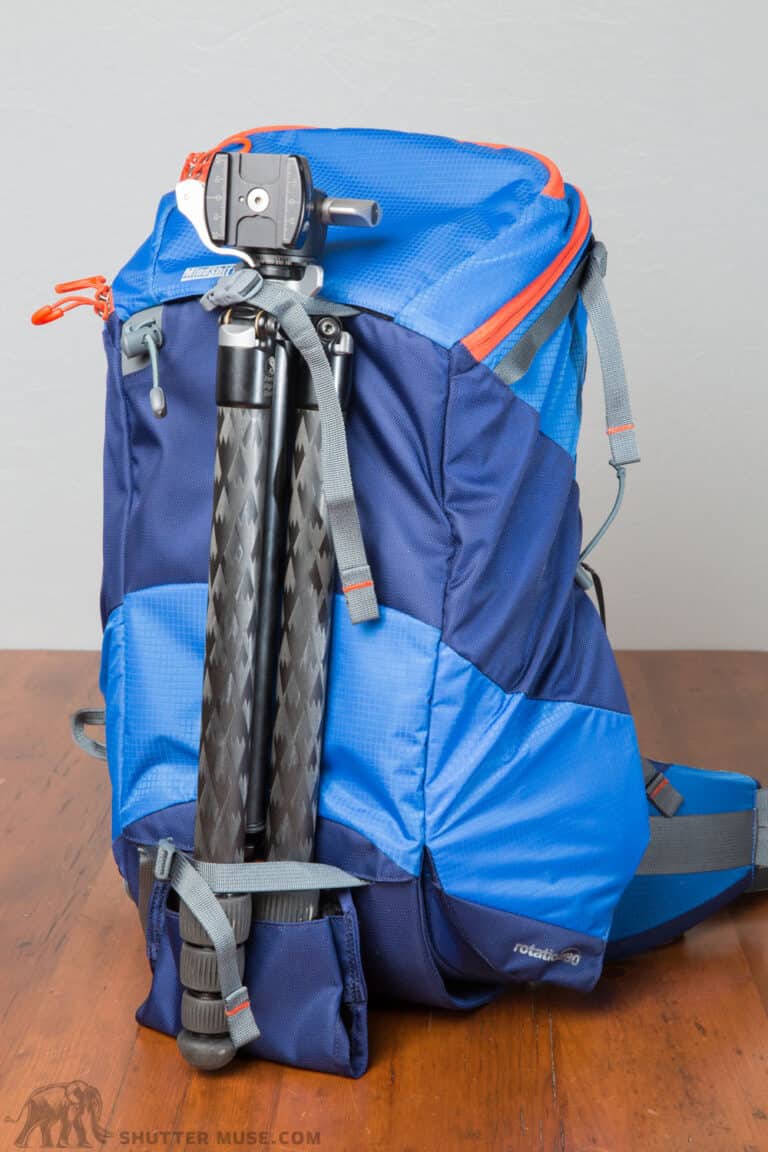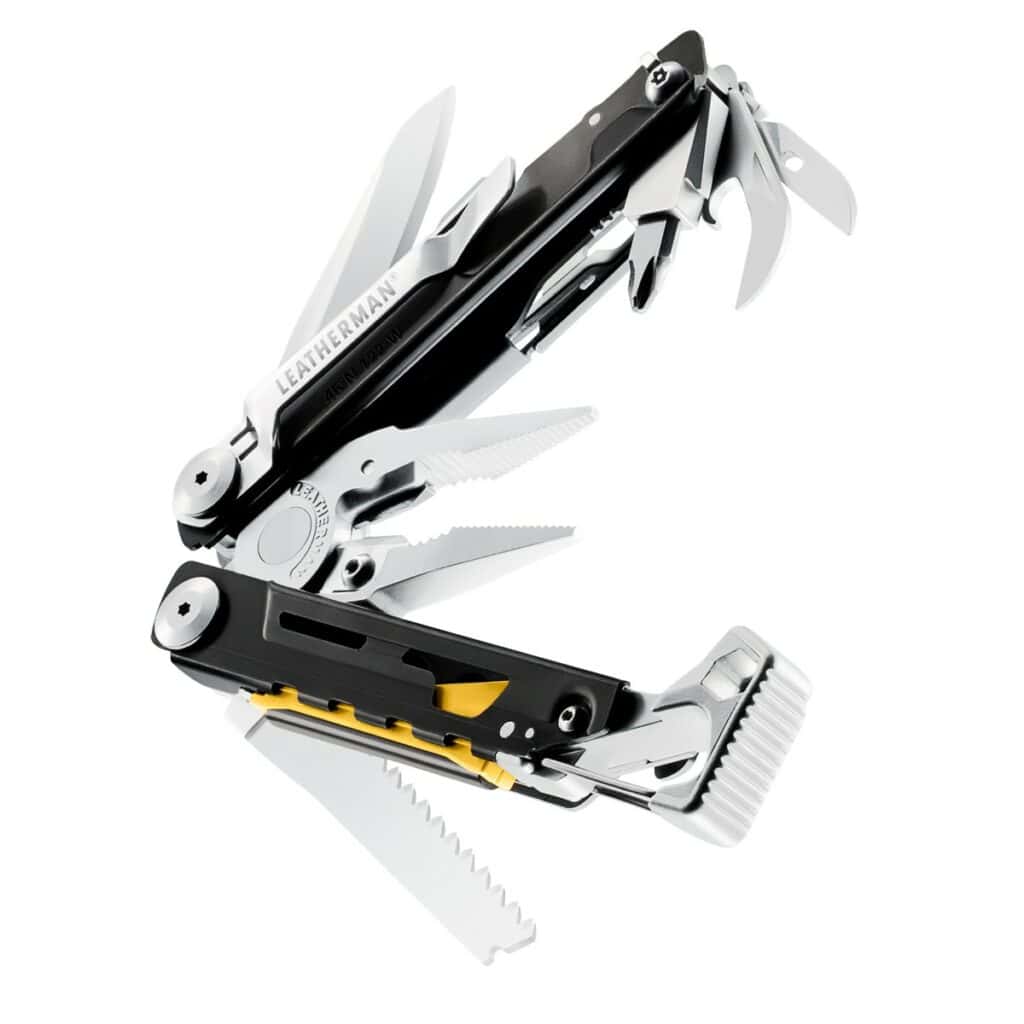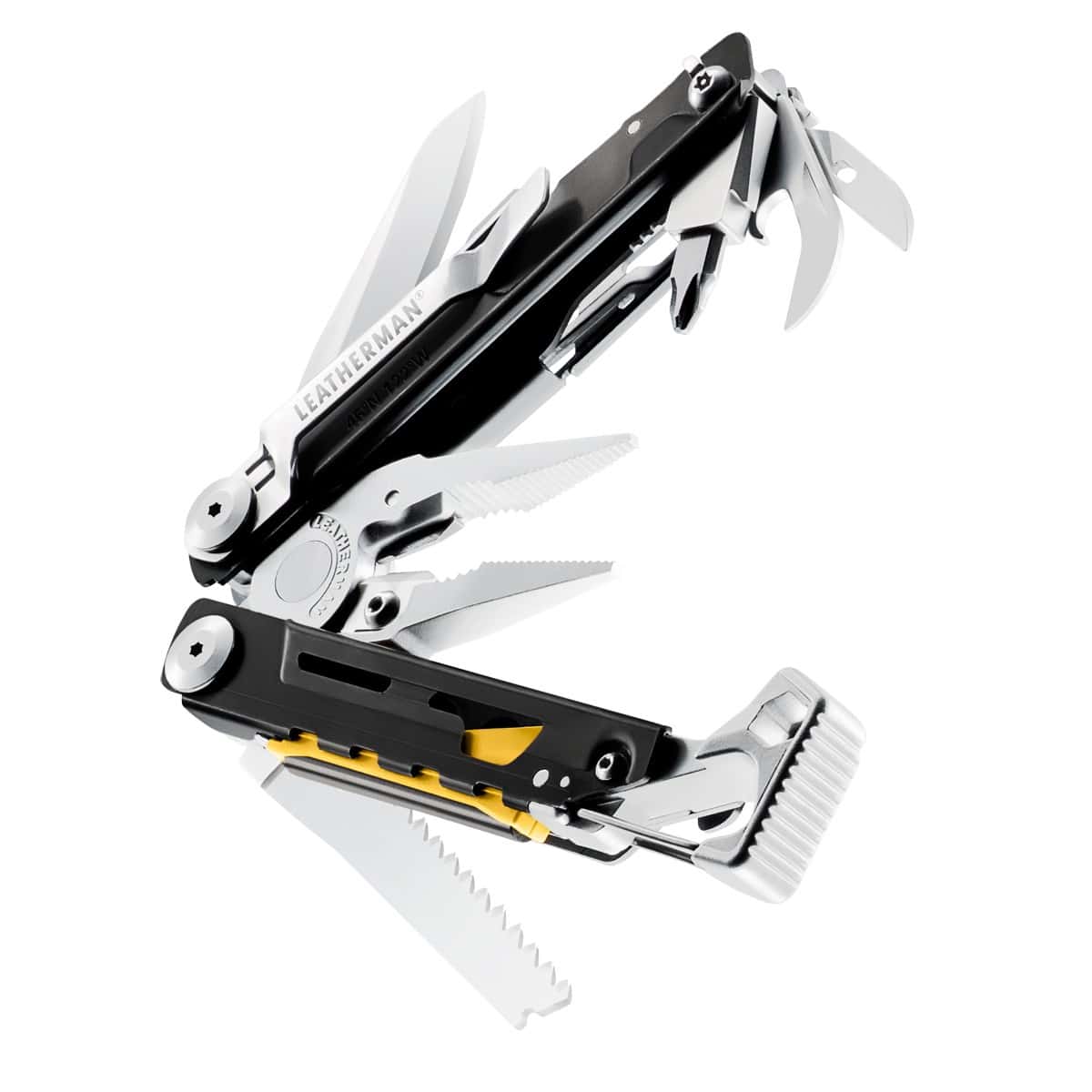 A good multitool is another item that should be in the bag or pocket of anyone spending a good amount of time outdoors. This year Leatherman launched a new tool called the Signal, which included a number of great survival features like a safety whistle and a fire starting steel. To have that stuff integrated into a tool is a real space saver, so I quickly added this to my bag for most excursions. I usually carry around the bit kit with it as well so that I have all the things I need to tighten up tripods and other support gear.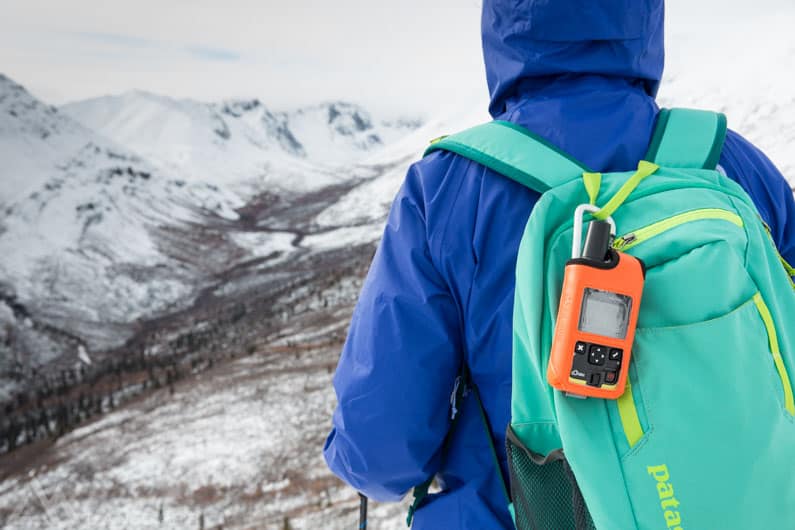 The inReach SE has already been the subject of one of my Gear Check posts so I won't go into a ton more detail here. Since I put this thing in my bag whenever I go out to shoot these days, it simply has to get a mention. It allows me to send and receive messages via satellite whenever I'm out of cell phone reception. Just seeing it in my bag gives me (and my loved ones) peace of mind and I know that help, if needed, is just a few button pushes away. I've had it with me when climbing mountains, I've had it with me when I was kayaking amongst a group of grizzly bears and I've had it on my dashboard for extended road trips in areas with poor cell coverage. This device, and others like it, have come down to a price point where I think everyone who spends their days outside should have one.
2016 Subaru Crosstrek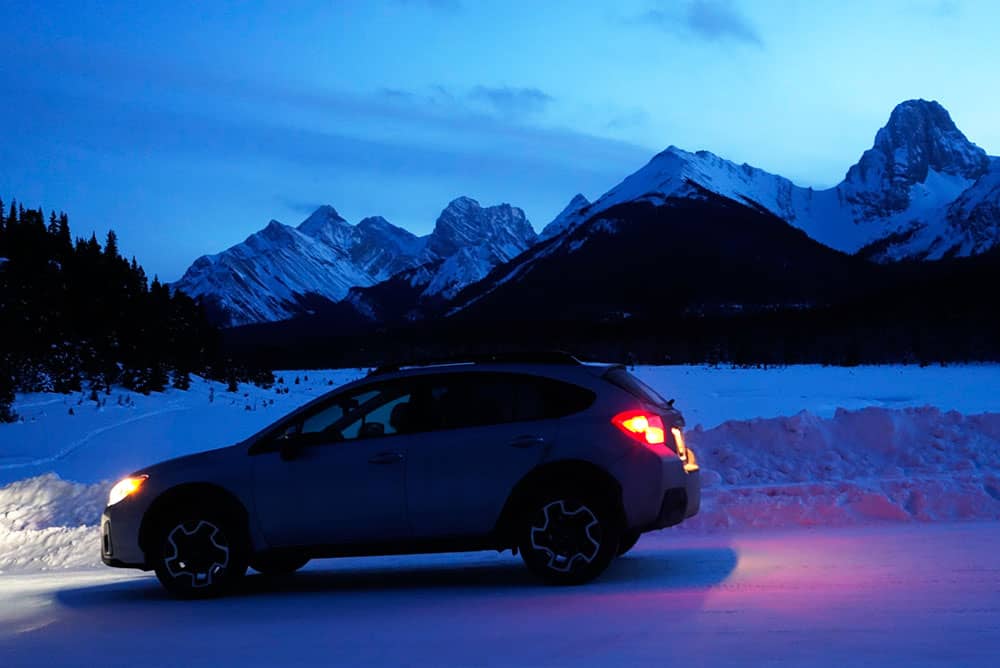 I can't leave this post without a quick mention of my new car as well. I wanted something with all wheel drive as I do a lot of winter driving, but I also wanted something that was great on gas mileage. The two don't usually go hand-in-hand but the Subaru Crosstrek seems to go against the rules. I ordered a 2016 model in October and took delivery of it in early November. To say that I've been impressed by its gas efficiency would be an understatement! It actually far exceeds the efficiency that Subaru quotes on their website and in their literature. On longer journeys it doesn't struggle to get 800KM+ on a single 60 litre tank of gas! Moving from a big 4WD truck to this car has cut my gas expenses by nearly 2/3!
It's comfortable, smart looking and has excellent ground clearance for those times when I need to drive in deeper snow or head off on logging access roads to look for a shot. Couldn't be happier with this purchase!
Into 2016
What will 2016 bring? New cameras! In the last couple of years I've invested a lot of money into new lenses. Yes, I did buy a 7D Mark II in 2015 as a backup camera, but it's about time to replace my main camera, a 5D Mark III. 2016 will see the introduction of the 1D-X Mark II and also the 5D Mark IV. I've no doubt that I'll purchase one of these as my new A-camera, although I'm not sure which just yet. I'm also looking to upgrade from my Drobos to use Synology drives in my office, so that will be another large investment. Stay tuned for info on that in upcoming Gear Check posts 🙂