Today I received my new battery flash system, the Elinchrom ELB400 HS Kit, along with the Skyport HS transmitter. The ELB400 isn't a new battery pack, but the HS head is new, and so is the Skyport HS transmitter. I'll talk about my initial thoughts, and you can watch an unboxing video at the top of the page to see what comes with the kit.
This new transmitter allows high-speed sync with the ELB400, and the HS head is a new head that's been designed specifically to get the most out of the HiSync (as Elinchrom are calling it) technology.  It does not allow wireless TTL, though.  Some people might find this surprising given that it's a technology available in Profoto flashes, and even cheaper alternatives like the Phottix Indra.  To be honest, it's not something that would be a consideration for me.  I simply don't use TTL for my work, and never have.  It removes much of the creativity that flash usage provides you with in the first place.  I can see why wedding photographers might like it when you have to move quickly and work dynamically, but otherwise, I don't think it's a great loss.
For these kinds of high-speed sync technologies to work well, you need a head with a long flash duration.  It's actually the opposite of what we used to look for in a flash head!  Different flash heads have different flash durations and they also have different power output curves.  Not all the flash power is dispensed simultaneously, and the way in which the power output varies during the flash duration is also different for different flash tube designs.  What Elinchrom did with the HS head, is make a head that's just right for their HiSync technology, and that's something that hasn't been done before.  All other heads of a similar type have been designed with a more multipurpose design.
But why does it even matter you might be saying!?  High-speed sync modes have been around for some time, but most of the fast shutter speeds come at the cost of flash power.  You might set your flash to full power, but at higher shutter speeds, you're actually getting nowhere near that much power in your images.  Since Elinchrom has taken charge of the whole process, from the transmitter, right through to the head design, it should deliver a higher power output at these faster shutter speeds.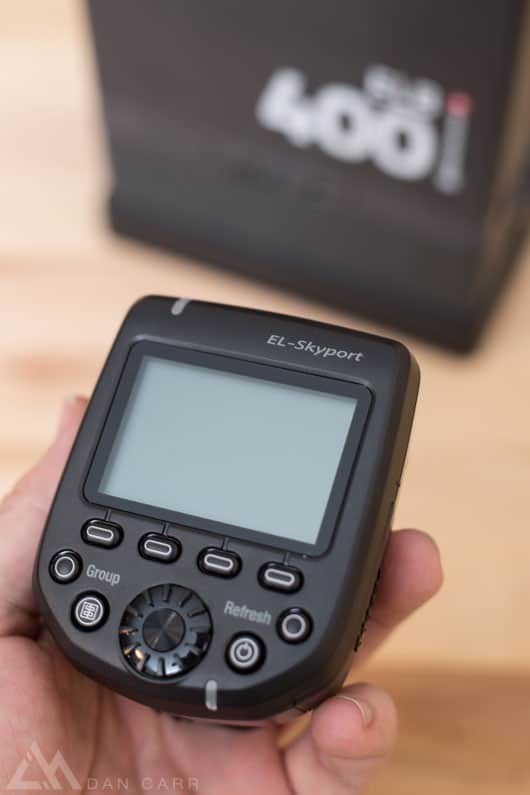 The fast shutter speed allows you to stop the motion of moving subjects, but also overpower the sun and really take control of the lighting situation.  The ELB400 is a 400W/s pack, but because you can shoot at a much faster shutter speed, you can crush your ambient light levels by much more than you'd otherwise be able to, and the overall effect will be akin to shooting with a much larger and more powerful flash at a longer standard flash sync speed like 1/250 of a second.
Time will tell whether this will overpower the sun as much as my old Elinchrom Ranger RX 1100W/S pack, but I have a few more tricks up my sleeve and I'm pretty hopeful this will get into the very same ballpark but at a MUCH smaller size and weight.
I'll definitely be talking a lot more about this in the future, as well as sharing these other tricks I have to maximise the power output.  For now, I'll just leave you with the unboxing video and a few photos of the kit.
I'll post a first impressions post in the next week as well!