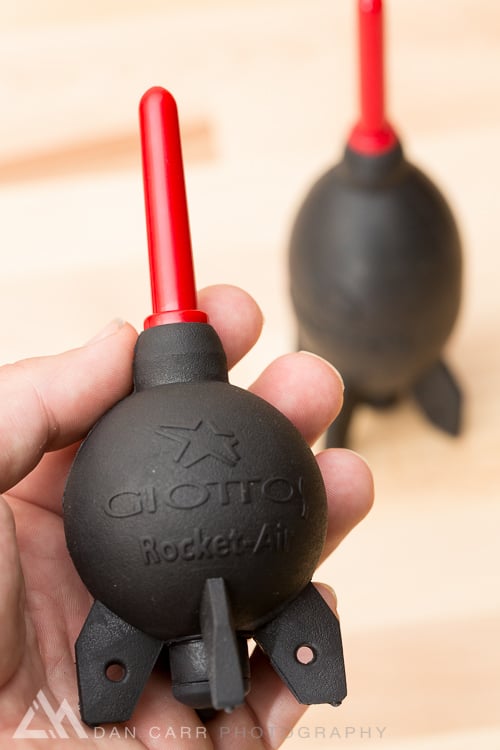 I've been on a pretty big kick recently to lighten my load when I'm on the road, and I've added this Giottos mini Rocket Blower to my travel kit (under $10 from Amazon). Now, technically this doesn't shave too much weight from my kit, but in this case it does cut down the volume by about 50% from my other standard sized Rocket Blower. As airlines continue to decrease baggage allowances, every little helps.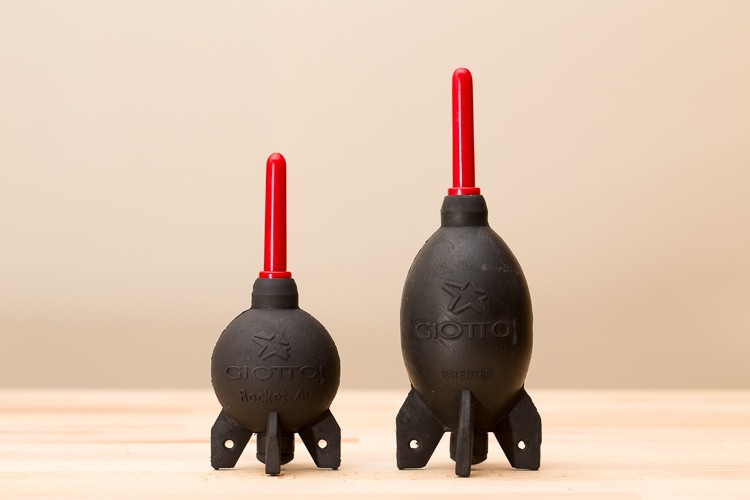 Why carry a Rocket Blower anyway?
Whilst all cameras these days come with a built-in sensor vibration function to shake off dust, every now and again you'll still get some larger specs of dirt that stick. If this happens at the beginning of a trip where I might take thousands of photos, it can be a real pain in the ass.
I keep a small zippered bag in my main travel bag that's designated as "cleaning kit". It has a few lens cloths, both wet and dry, the Rocket Blower and an Arctic Butterfly cleaning brush.
Discontinued?
After writing this quick post I discovered that Amazon lists this product as discontinued, although at this time, it's still in stock. I can only assume that if it truly is discontinued, it's because they want people to buy the Giottos Q-Ball instead. An essentially identical product with a rather pointless (in my opinion) moveable nozzle. As if you can't tilt your hand 30 degrees yourself… Either way, all these things are very similar, and all equally useful in the end.