Whenever I set out on a lengthy photography trip there are always many considerations when it comes to packing. Every trip requires something slightly different and my recent trip to Europe was no different.
This trip was firstly to shoot the 24 Hours of Le Mans, a motorsports event in France. I shot this race last year as well and wrote an extensive report on it at the time, along with a short video about the gear that I packed for that trip. Last year the sole purpose of my trip was to shoot the race, but this year my trip was to extend long past the race and encompass several other types of photography as well.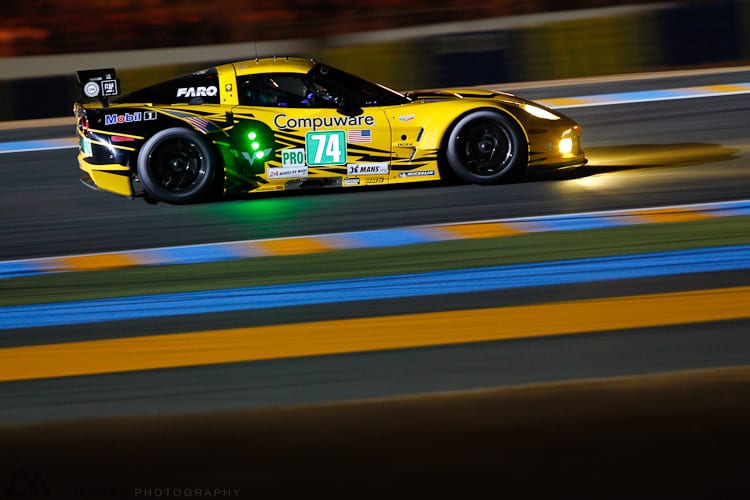 Lost Baggage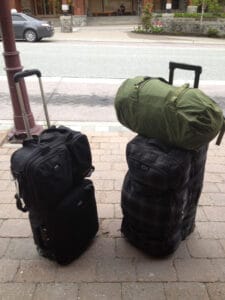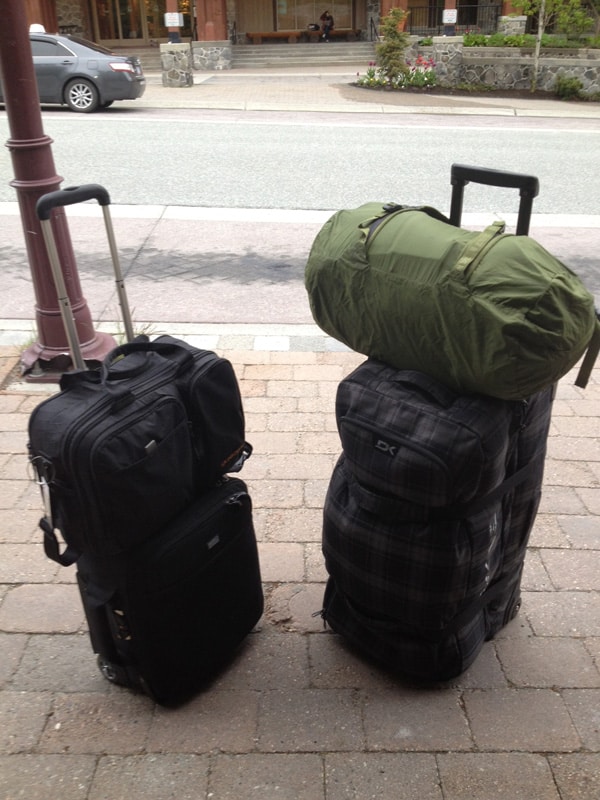 My first flight to Paris, via Montreal, was smooth sailing for me but not so for my checked baggage. I carried on a Think Tank Airport Airstream roller with a Gura Gear Chobe shoulder bag. This has been my chosen 'flying kit" for a while now having not had any issues at all getting these two items on as carry-on. The majority of my camera gear went into the roller and all my chargers, cables, laptop, hard drives and important paperwork went in the Chobe. I also put my Canon 5D MkIII inside a Think Tank Skin Body Bag with my Fuji X100. When shooting events, I use the Think Tank Skin System so using the Body Bag in my carry on to protect the cameras means that I can remove the dedicated camera padding from the Chobe. This saves some overall weight and bulk from what I'm carrying and this worked very well.
When I arrived in Paris the airline informed that my bags did not make it. They would be following a day or two later. Disaster! Well….. nearly. This is EXACTLY why you should never check your camera equipment. Always carry it on in some fashion. Once I got over the annoyance of not having any clothes I realized that essentially it wasn't going to be a big issue but I did run into a couple of problems:
It was raining when I landed in Paris and the forecast for the on track action the following day was also rain. I'd been so consumed about taking all my gear on the plane that I had not considered the possible need for a rain jacket and that was packed into my checked baggage. In the future I will be including a small, packable, rain jacket in the pocket of my carry on. They weigh next to nothing so no big deal.
I had packed my hard drives into my shoulder bag BUT i'd left all the associated USB cables in my checked luggage! Massive fail! I had to purchase and borrow USB cables when I arrived and I was very annoyed at making such a foolish error.
I had my Think Tank Skin Body Bag in my shoulder bag but I didn't have the belt for it. The belt, along with the rest of the modular components were in my checked luggage. This meant that for two days until my bags showed up I was left without the full functionality of my modular system. Next time, I will be using the skin system to protect my lenses and I will remove much of the padding from inside the roller bag. This will mean that I will always have the full skin system available to me as soon as I land. Bags or no bags.
My monopod was in my checked luggage and hand holding a big telephoto lens is an issue. This is again something I hadn't considered before, until this sort of thing happens, that is often the case. I'm somewhat lucky in that my bags weren't totally lost. In the words of the airline they simply experienced a baggage anomaly and were two days late. This meant that for the actual race, I did have my monopod but for the first two days I did not. How can this issue be solved ? Can you carry on a monopod ? I suspect that in most cases you wouldn't have an issue carrying one onto the plane but you would have to find a very short and lightweight one which my current one is not. I'm going to do some research and see what else is out there and then next time perhaps put a monopod in my carry-on.
My fire suit and helmet, that are required for shooting in the pit lane, were also in my checked baggage. Not really anything that can be done about that one as you couldn't possibly carry that stuff onto the plane.
The shoulder straps of my cameras have a quick release on them. I tend to release the shoulder pads and put them in my checked luggage as they are quite bulky. This meant I had no shoulder strap on my cameras for two days of walking around the track shooting. Again , a silly mistake that I have learned from now.
New gear
I also had a few new bits of kit with me on this trip:
Think Tank R U Hot
Last year the week was hot at this event and I often felt dehydrated as I walked around the track. This year I added Think Tank's new water bottle/snack holder to my belt kit. It worked great and is very lightweight. I was able to carry water and 3 or 4 granola bars in it without trouble. It's earned a permanent place in my bag now.
Think Tank Skin Body Bag
This was a new item as well and I preferred it to using the Skin 75 Pop Down that I used last year. It doesn't hang quite as low and so doesn't get in your way when riding on the back of a moped or crouching down to get a shot. You can easily fit a pro sized camera body in the bag or two lenses. I carried my 5dmk3 in it a lot of the time.
Manfrotto Vest
Manfrotto were kind enough to send me this vest before my trip and I put it to good use once my bags turned up! I'll be doing a full review on this very soon so stay tuned. But the long story short is that it's very well made, comfortable and capable of carrying a reasonable amount of camera gear. I liked wearing it, but I found that if I filled the pockets then it became uncomfortable after a short while and restricted my movement more than the belt system. The perfect combination seems to be something in between. I wore the Think Tank belt with two pouches of less used equipment and then the things I was swapping more often, like teleconverters, went into the vest.
Really Right Stuff TQC-14 Tripod
Again, this will be receiving a full review on the site coming very shortly. In the next few weeks I'm taking it to Sweden and Italy and that is where it will be tested. I didn't use the tripod during the Le Mans shoot but I can comment on how small and easy to pack it is. It's so lightweight that having it amongst my clothing in my suitcase was no issue at all and it's the first time I've ever traveled with a tripod where I can honestly say that you can simply forget that its in there. Check it out on B&H Photo.
Lexar USB3 Dual Memory Card Reader
Whilst I don't have a USB3 laptop yet this reader performed well and is now my recommended reader of choice. Especially since Apple now added USB3 to all their laptops. This will simply be a much have accessory.
Canon 600 EX RT Flash
Again, full review to come but first impression are that this is a solid piece of kit. I found that the exposures on ETTL were more accurate though I wished that I had the external battery pack with me to speed up the recycle time. I think I will probably have to buy one of those. I also used the ST-E3 transmitter which performed solidly but added that 'one more thing' to carry with you and I'm not sure the benefits outweighed that factor for this type of reportage shooting.
Canon 1.4x Extender MKIII
After using this last year at the same race I published a full review of the new MKIII extenders. I'm saying here again that I have been HIGHLY impressed with the performance of the 1.4x , though this year I did not take the 2x with me. For some reason I even think that it performed better this year though I can't think of a reason why that would be. Don't be scared to use this extender when paired with one of Canon's big telephoto lenses. The results are very very good.