I'm away in Europe at the moment and I got word that a store in the UK had the new 40mm f2.8 Pancake lens.  I'm pretty excited about this lens since I'm always trying to shave some weight off the gear that I carry and I've never been satisfied with ANY of Canon's 50mm offerings.  A pocket sized 40mm might just be the ticket so I ordered one right away.  Below I have posted a hands on video with the lens so that you can get a bit of a feel for how small it is.  I also give some initial impressions and demonstrate one of the odd nuances of the STM lens system that Canon has just developed.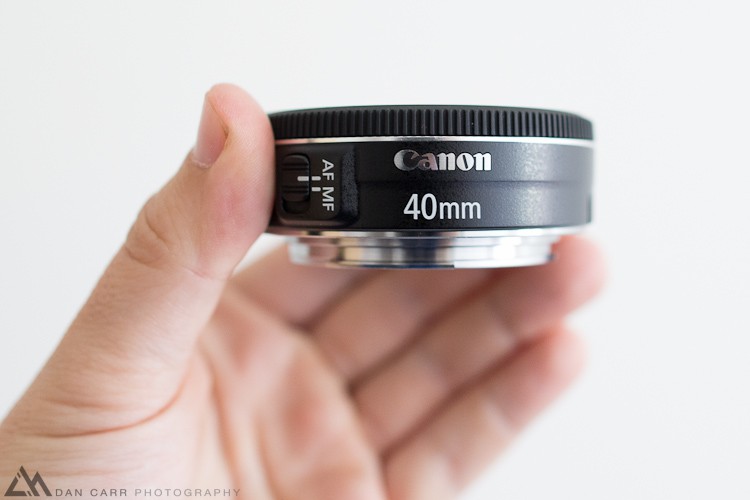 Availability
This lens is now in stock at many places..  Below is a list of direct links to places that are expecting them.  Amazon is carrying a note that initial supplies will be limited.  If you click a link and they are not in stock then I would highly recommend placing a pre-order if you want to get this lens quickly.
 B&H Photo
Canon EF 40mm f/2.8 STM Pancake Lens
Amazon
Canon 40mm EF f/2.8 STM Lens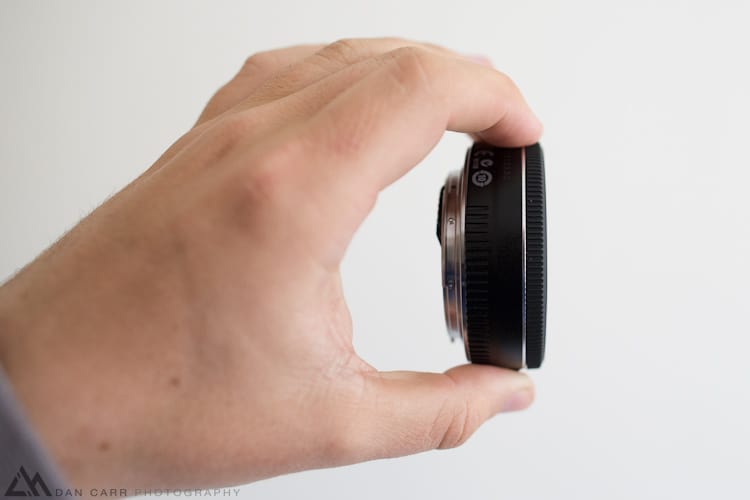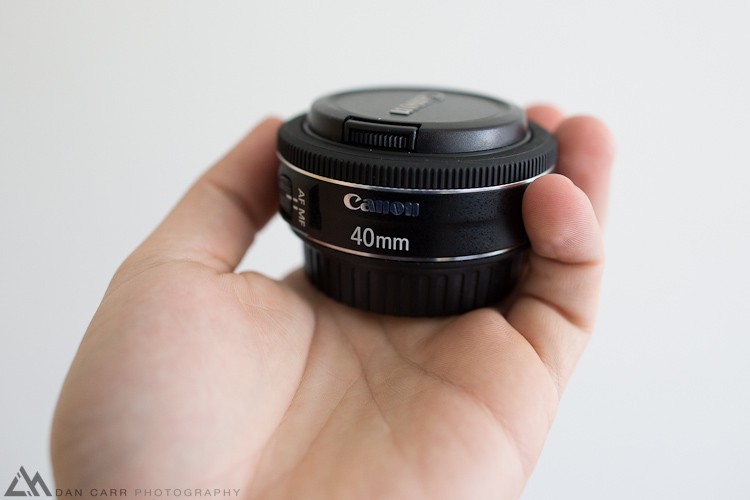 The build quality of this lens is very nice, especially for only $200.  I've handled the as yet unavailable 24mm f2.8 IS and 28mm f2.8 IS and this is in the same league, but those lenses are $750+.  I think this is going to become the new 50mm f1.8 , the lens that everyone either has or has had at some point.
The biggest thing you'll notice is that the focus ring feels unlike all others.  Even when the focus swicth is on manual , rotating the focus ring won't have any effect unless the lens is on the camera.  The lens need to be powered in order to work.  Not only that but if you leave it for a few seconds it will go to sleep and you'll need to push the shutter button half way to 'wake it up' again.  It's a bit weird but then again most people won't be using it on manual focus anyway.
The main issue I have with it is that if you focus at the MFD, then remove the lens from the camera you are left with a protruding part of the lens.  Since the lens isn't powered unless you're attached to the camera, rotating the focus ring will not draw the lens element back in again.  Of course you can push it in, and I'd do this with other lenses without issue.  But it feels a bit odd to do that with the STM system as it gives quite a bit of resistance to being pushed back in.  In the manual these is no mention as to whether you should do this or not.  My recommendation would be that you probably can do it, but be gentle and slow.
NB:   My full review, with sample images is now online HERE.