I don't shoot a huge amount of video because stills photography takes up so much of my time, but I do like to keep a basic kit that would serve the purpose should a client request it. In the past if a client has made a major request for video, I've outsourced that production, but I'll tackle it myself as long as I feel that it won't impact the quality of the still images from the project.
Most of the videos I have produced recently have been for behind-the-scenes blog content or gear related reviews for my YouTube channel.
A Note About Audio
The importance of good audio should never be underestimated in video production. Most people will put up with watching lower quality video if the audio is crisp and clear, but give them crystal clear 4k visuals with a scratchy, raspy or echoey audio track and you'll lose them in a heartbeat. For this reason, I actually have more items of dedicated audio equipment than I do video. There's a separate Audio Gear Guide here which should also be examined to get the full picture.
A Note About Cameras
Whilst I have some cameras that I own purely for their video functionality, I made the decision to keep them in the camera section of the gear guide. As well as checking out the previously mentioned audio gear guide, you should also check the camera gear guide to get a complete picture of what I'm currently using.
Manfrotto MVH500AH Fluid Video Head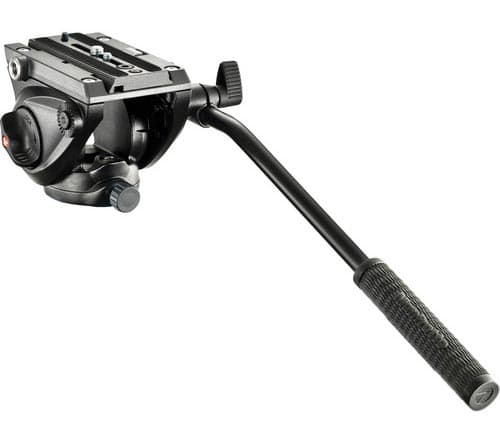 If you're looking to start making videos then a fluid head and a tripod should be your first purchase after your camera. Fluid heads allow smooth vertical and horizontal panning and come with either a flat base or a bowl shaped base. The bowl bases, when used with a compatible tripod, allow easy levelling of the tripod head. Since I use my fluid head with my photographic tripod that already has a levelling base, I simply use the flat based version of the Manfrotto MVH500.
This head is a pretty low-end head, but it's suitable for small DSLR setups if you're on a budget. Since video equipment is readily available for rent, much more so than photography equipment, I'd simply rent a more expensive head for those odd occasions when I need it. For my blog and YouTube purposes though, this does the job just fine.
Note: Fluid heads can get really expensive… like over $10,000 kind of expensive…
Redrock Micro Lens Support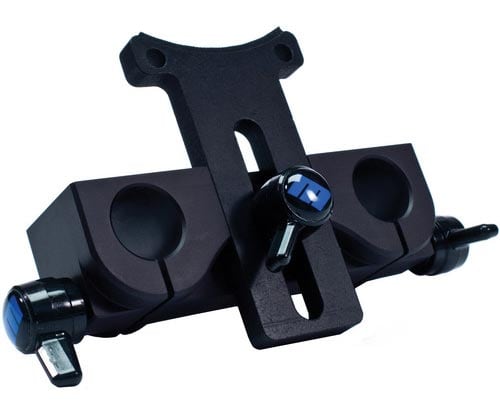 When you use long tele or super tele lenses on a video rig with 15mm rods, you need something to support the front of the lens so that the lens mount on the camera doesn't experience too much pressure. When I'm taking still photos with longer lenses, the camera is supported by the lens foot so this isn't an issue, but with a rod system you can't use the lens foot. The Redrock Micro lens support is an adjustable support that should be placed on your 15mm rods somewhere near the front of the lens.
When it comes to camera rig equipment there are a ton of companies out there that make similar gear at a variety of price points. I've always found that Redrock Micro gear walks a nice line down the middle of the pricing spectrum. Not so cheap that you lose out on the quality, and not so expensive that you don't feel like you get much value (I'm looking at you, Zacuto).
Redrock Micro Carbon 15mm Rods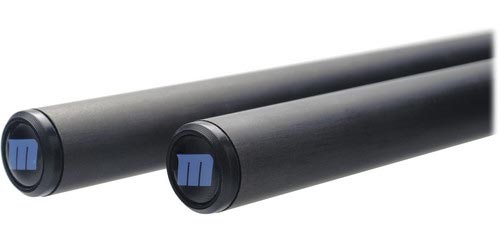 Rods are rods, but like I said in the previous section, I like the quality:value ratio of the Redrock gear. The carbon rods are worth the very small price premium over the aluminum ones. A pair of 6″ rods and a pair of 12″ rods is a good starter setup that will suit a range of lens lengths and accessories.
Leave it in the comments below!