Dan's Computer Gear & Hard Drives
In this section we'll take a look at the computer and hard drive setup for my office, and when I'm on the road. I can't begin to underline just how important your photo backup strategy is! Obsessing over which is the best hard drive for the job is the least of your worries, just please make sure you have a 3-2-1 backup strategy in place! A 3-2-1 strategy is having at least 3 copies of your photos in total, 2 copies stored locally but on completely different drives, and at least 1 further copy offsite on another drive or in the cloud.
I don't want to hear from another reader who has lost their images. Imagine how you would feel if you lost all your photos? Without a backup strategy in place, it can happen any second.
Over on Shutter Muse I've written some posts that detail my current backup routine, as well as walk you through the basics of of a solid redundant strategy. I'd encourage you to read them all so that you have a solid understanding of why and how I use the gear that's listed on this page.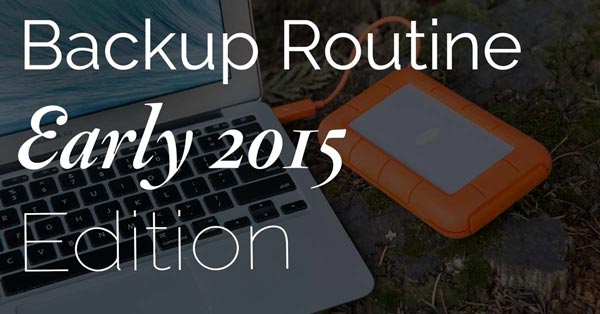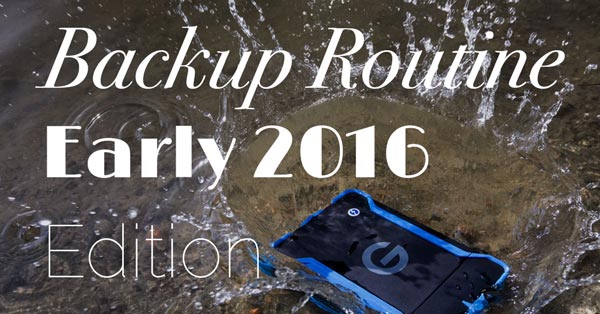 Apple 15″ Retina Macbook Pro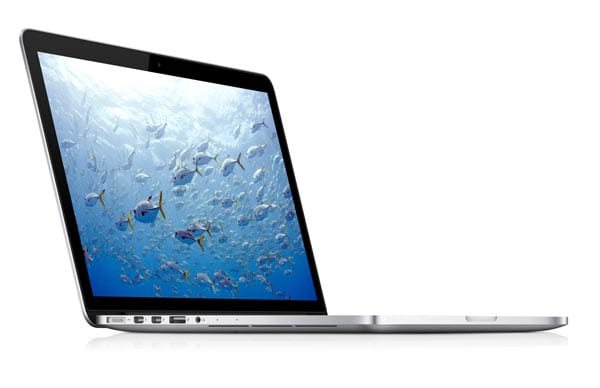 In 2015 I changed my whole computer setup and switched to a 15″ Retina Macbook Pro for use both in my office, and on the road. Since it's not possible to easily update most of the components in the Apple laptops, it made sense to me to pretty much max the specifications out. 1TB hard drive and 16GB of ram are well advised, particularly if you plan on editing any 4K video.
The switch to a Retina screen was also remarkable because it allows such an enormous amount of screen real estate that has definitely helped my mobile productivity. Whilst I did purchase a 27″ Dell 4k monitor at the same time, I rarely bother using it, such is the impressiveness of the Macbook's own Retina screen. The speed of the top-of-the-line 15″ Macbook Pro is roughly in line with a 27″ iMac and I certainly didn't notice any performance changes when moving from an iMac to the laptop. I'm very happy with my decision.
CalDigit Thunderbolt TS2 Dock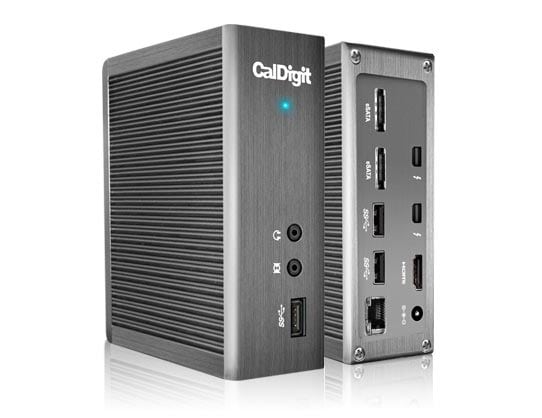 I did a lot of research into the different Thunderbolt docks on the market and the CalDigit was a clear winner for me. With multiple USB 3.0 ports, as well as two Thunderbolt ports, HDMI, ethernet and audio, it really simplifies my office connections. Basically I plug my Wacom tablet, hard drives, external monitor and speakers into the TS2 dock, then when I bring my laptop into the office I can connect the dock to my laptop with a single Thunderbolt cable to get all that stuff hooked up. It's brilliantly functional and exceptionally well made, plus it's actually cheaper than its rivals.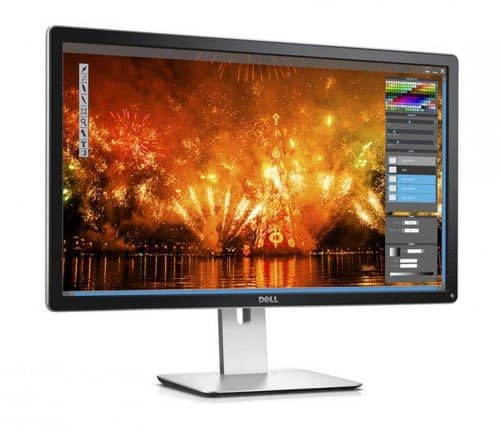 When I switched to a Macbook Pro from an iMac, I wanted to get a large 27″ monitor for extended editing sessions. In all honesty, I don't actually use it nearly as much as I thought I would. I've not been overly impressed with the quality of the monitor which surprised me because it has been well received by most reviewers. Despite being a $600 monitor, it's still considered to be a low-end 4k monitor so I guess you get what you pay for. Panel uniformity seems to be pretty poor in particular, and I really hate the crappy feel of the plastic buttons and archaic menu system. Still, there aren't many 4k monitors in the price bracket so if you're budget limited, it does an ok job – be damn sure you calibrate the colour on it, though!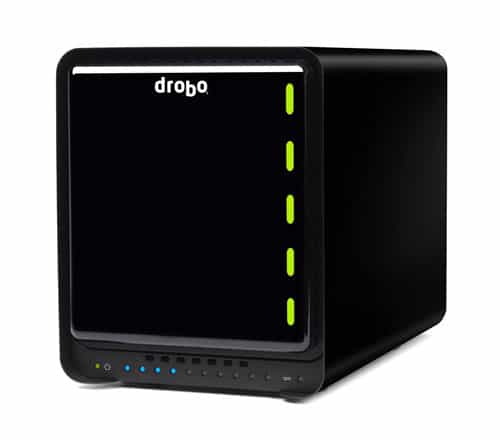 I've been using a couple of Drobo 5Ds for about 5 years now and firstly I want to say that I have never lost any data from them. That said, they have not been without their flaws and I have experienced a variety of software glitches in that timespan. I'm honestly in two minds as to whether I would recommend these products to you guys… on the on hand, I believe they are great value if you are trying to build a storage device that needs over 15TB of space on it. Other products from companies like Synology tend to be more expensive. That said, there comes a point where you're willing to pay more for a product that is more stable. Whilst I haven't had a lot of problems with the 5D (they are a MASSIVE step up from the old Drobos), there's never a convenient time to deal with data issues so it's always been a pain in the ass when I do have a problem.
I think my advice is that you should skip the Drobos 5D if you have the money for something a little higher end. If you are absolutely constricted by your budget, them I am living proof that a professional photographer can use the 5D successfully for many many years. The thing that is important to understand is that a Drobo 5D in itself is NOT A BACKUP. Yes the data in it is redundant from mechanical failure, but the hardware itself could still corrupt your data. This is why I have two Drobos – if one of them dies, and by this I mean the hardware and not just a single drive inside it, then I always have immediate access to my data in the second machine.
The other thing that really irked me was that when I had a fan failure in one of my units, a $5 part, they told me they do not offer any servicing and all I could do was buy an entire new unit for $600. Not cool, Drobo!
I'm looking to move to Synology devices this year once I get some more time to analyze the options.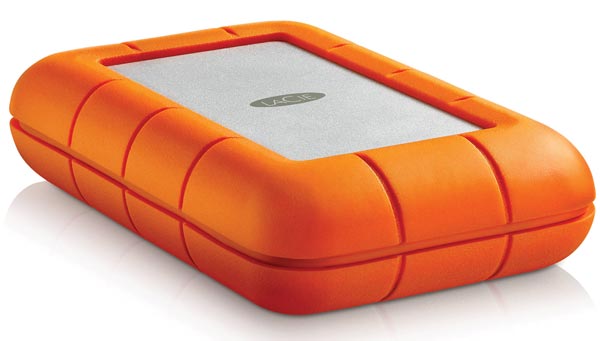 The Rugged RAID drive from LaCie is awesome if you need a lot of space in a portable bus-powered drive. I run mine as a RAID0 stripe so it's much faster than a standard drive, and it's partionned into two volumes. The total volume is 4TB so I use 2TB of it for Time Machine backup and 2TB as my data overflow from my laptop's internal 1TB drive. Typically I try to keep this "overflow" drive empty so that I have space for emergencies and space for media when I'm on the road. Normally my media, like music and movies, is on my Drobo, but when I hit the road I like to take a selection with me on this drive.
I love the rugged nature of these drives so that I don't have to baby them in my bag. I've been using LaCie Rugged drives for ten years and I've never had a failure of any kind. I truly believe that rugged style drives, be it the LaCie ones, or the G-Technology ones, are well worth the additional cost. In some cases it might be $50 more to get a rugged drive Vs. a standard drive of a similar size, but think of the value of the data you are storing on these things!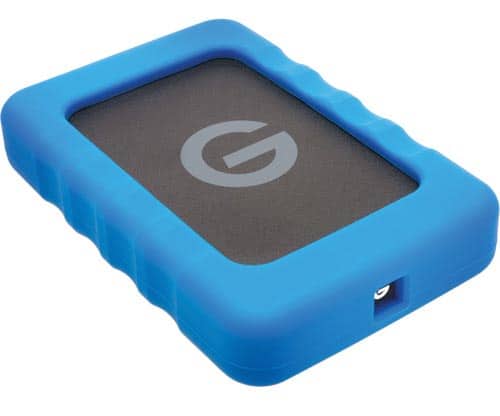 These drives are somewhat similar to the LaCie Rugged drives but they are quite a bit lighter. I have three of them, so the weight saving adds up and is appreciated when they are all in my laptop bag.  I use one of them as primary photo storage when I'm on the road, a second one is a backup of the first one, and the third one is a bootable mirror of my laptop's hard drive. If my laptop drive fails while I'm away, I can immediately boot it from this backup and get back to work. At the time of writing, G-Technology only make these in 500GB and 1TB sizes, I hope they come out with some larger ones soon.
Another interesting thing about these is that G-Technology seem to be building a while ecosystem around them. They have a variety of ev-Series docks, as well as some ev card readers and larger RAID systems with ev slots in them. Cool to see a company trying to do something a little bit unique in an otherwise fairly stagnant marketplace.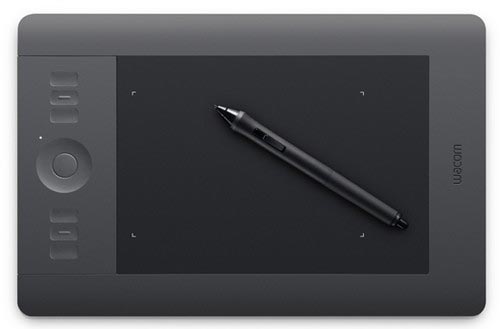 Once you've used a pen+tablet like the Wacom Intuos, it's very hard to go back to anything else. I estimate that it speeds up my editing workflow by at least 25% by making me more accurate, and providing a set of customizable buttons. I don't just use it for editing, though. I find it much more comfortable than a mouse, and also much quicker, even when it's being used for general computer tasks like blogging. The customizable buttons are program specific so when you switch apps, the function of the buttons on the tablet and the pen can change. I used to use a medium-sized one but have since moved to a small that is easier to travel with. I still find the small is plenty accurate enough for my uses.
If you aren't convinced yet and don't want to drop in on one of the Pro models, try the sub-$80 Intuos Photo first to get a feel for it.
I no longer own the items that are listed below this part of the guide. Rather than deleting them entirely, I thought it would be useful to keep them here. Many of these items are still available from retailers, and all are available from the usual second hand markets like eBay and Craigslist. Just because I've gotten rid of it doesn't make it a bad piece of kit, usually it just means that I wore it out and when it was replaced, it was simply replaced with something newer. Technology marches ever onwards!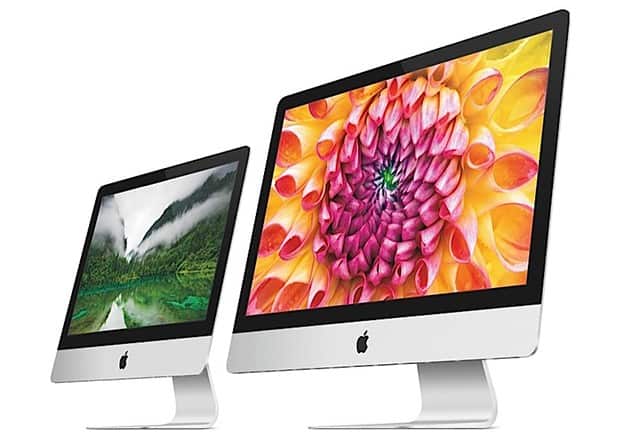 Once my old Mac Pro past its best, I moved to a 27″ iMac at around the time when Apple bumped their specs up to something that could be truly used professionally. These days I've no problems recommending iMacs for professional photography use, the Mac Pro is simply not needed unless you are going to be editing 4k video day in, day out. I loved the display on this machine, it was truly beautiful to work from. In the end I switched to using a Macbook Pro with an external display because it made it a more seamless transition when I needed to leave the office. Instead of using a separate laptop as I did when I ran the iMac, now I just have one machine for everything. It definitely made life easier, but I do miss that beautiful screen. If you plan to do the vast majority of your work in a studio or office, I can wholeheartedly recommend a 27″ iMac for the job.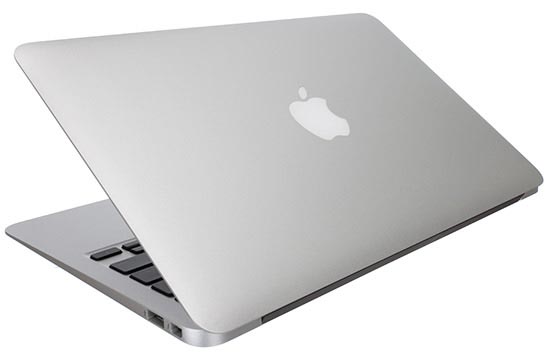 I used a 2011 11″ Macbook Air for about five or six years whenever I was on the road. It always amazed people that it was powerful enough for editing, but it got the job done for me. I loved the small size and weight of this thing, you could just forget it was even in your bag which was sometimes a little dangerous! The main disadvantage was simply the small size of the screen. Whilst I found it had enough power to use Lightroom CC, long editing sessions weren't ideal with the small screen simply because the tools take up most of the screen and left little room for the actual image. Having said that, if you're just needing a machine for downloading memory cards and captioning images, the Macbook Air is a fine choice. Eventually mine died and it wasn't worth repairing since it was so old, but it served me well! It was also great for air travel since it so comfortably fitted on the fold-down airline tables.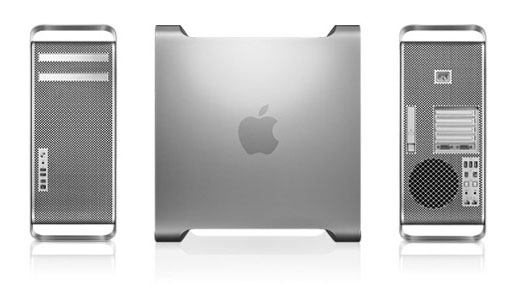 I used a Mac Pro for a while because I liked the ability to have four internal hard drives. This was back in the day where your connection options were USB or Firewire, which was much slower than a direct SATA internal connection. Once Thunderbolt came out, a technology that exceeds the speed which mechanical drives are even capable of, it became somewhat redundant. I can't remember how long I used this thing for but it served me well for a good number of years.
Leave it in the comments below!