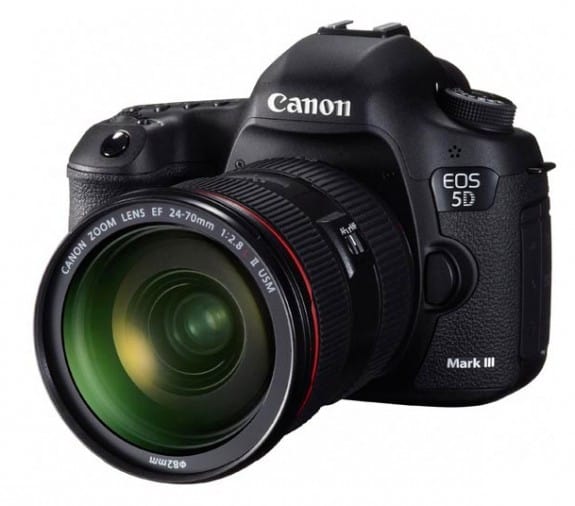 This has been my main camera for about five years now. Whilst it's not as fast as a 1-Series camera, I've still found it to be a great all round camera for someone like me who shoots such a wide variety of subjects from landscapes to sports and wildlife. I can hardly believe this camera came out in 2012 because in an industry where it seems like new cameras come out on a monthly basis, I still don't look at the images from this camera and think there's a need for vast improvement. I'm perfectly happy shooting this thing at ISO3200, for example. If I was purely shooting sport, or purely shooting wildlife, I'd be using a 1D X, but the additional resolution of the 5D Mark III is welcomed for landscape detail, and the smaller size and weight is appreciated for travel and outdoor exploration. The previous 5D series cameras were a bit too slow to be truly useable for sports and wildlife, but with the Mark III they crossed that line to make it a universally useful camera. This would be my desert island camera.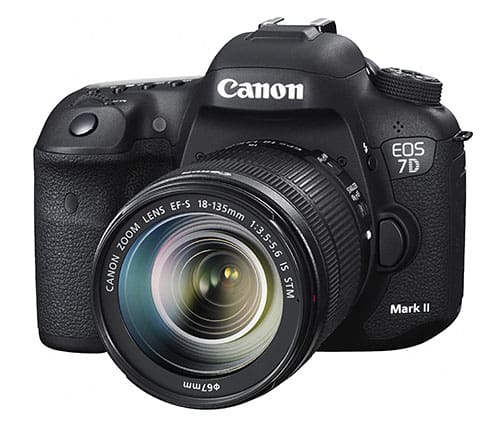 If you read further down the page into my camera history you'll see that I owned the original 7D for a short period of time, but was ultimately unsatisfied with the image quality. When the 7D Mark II was announced it looked great on paper and after testing it I was pleased to see that any fears about image quality could be forgotten. This is a night and day difference from the original camera! The high ISO performance is very good, and my personal limit for it is around the ISO3200/4000 mark which is the same as my 5D Mark III. Not only is the noise less noticeable, but the noise pattern is much more organic this time around. I use this camera almost exclusively for wildlife photography because the 1.6x crop factor gives me a much smaller angle of view and therefore animals appear larger in the frame than they would if I used a full frame camera. The AF system is also at least on a par with that of the 5D, and in some circumstances it exceeds it with additional customization possibilities. A brilliant sports and wildlife camera that can be used by pros and non pros alike.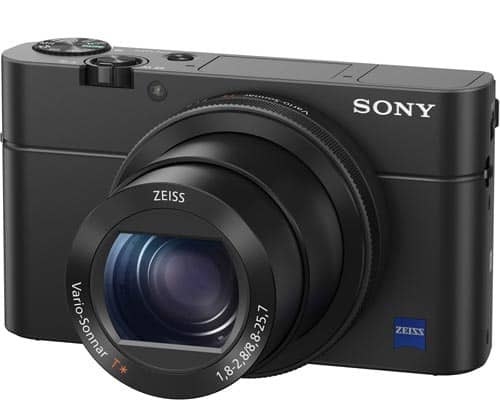 I've always liked the idea of having a small camera in my pocket and there's no doubt that Sony's RX100 series cameras are top-of-the-line point and shoot cameras. I really like the EVF because I've never been a fan of composing via the LCD, and the quality of the images is admirable for such a small camera. I find that I don't really use it nearly as much as I thought I would, though. For quick snaps of friends, and BTS photos for social media I've just gotten so used to using my iPhone that even when I carry the RX100, I often forget it's there. I think part of the reason for this is that I don't get any joy from using this camera, I find the Sony interface to be incredibly unfriendly and confusing. I love the images, but the experience is somewhat lacking for me.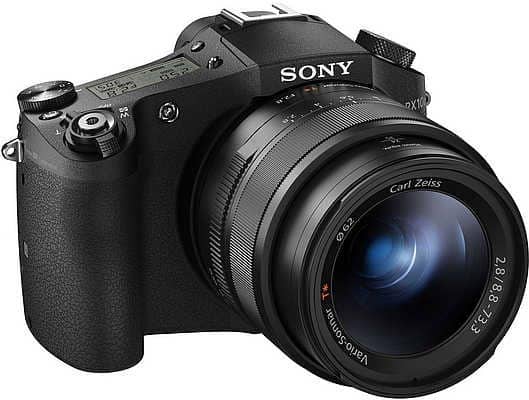 This camera has the same sensor as the RX100 IV, but features a fixed 24-200 f/2.8 Zeiss lens. I use this camera primarily for my Youtube videos because it has an excellent set of video codecs, and also works seamlessly with my Sony wireless mics (see audio section of gear guide). The 1″ sensor size is great for web video because you don't have to worry so much about the shallow depth of field associated with larger sensors, but it's still big enough to give you great quality, even when shooting in 4k. I still hate the Sony menu system and general shooting experience, but they are absolutely leagues ahead of anyone else when it comes to video capabilities. This camera is a multimedia journalists dream come true.
I no longer own the items that are listed below this part of the guide. Rather than deleting them entirely, I thought it would be useful to keep them here. Many of these items are still available from retailers, and all are available from the usual second hand markets like eBay and Craigslist. Just because I've gotten rid of it doesn't make it a bad piece of kit, usually it just means that I wore it out and when it was replaced, it was simply replaced with something newer. Technology marches ever onwards!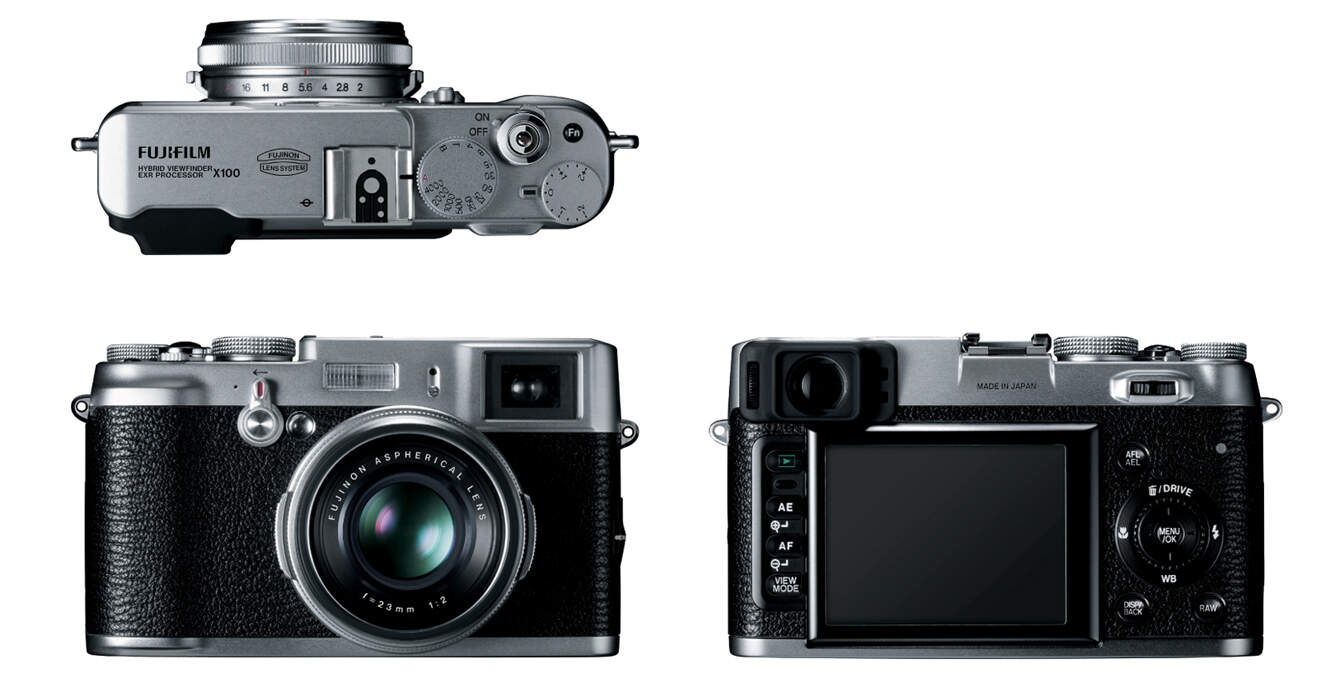 It's hard to underline just how exciting this camera was when it first came on the scene. A pocket-sized camera with an APS-C sensor and an EVF? It was almost unheard of at the time, and it's also the godfather of the "modern retro" camera look. I LOVED this camera, and to this day I kick myself for having sold it. There was something about it that just made it so fun to use. This was a camera that also really turned things around for Fuji and launched their now hugely popular X-Series. I'm just waiting for a full frame version of the X100…
Canon 1D Mark IV (circa 2009/10)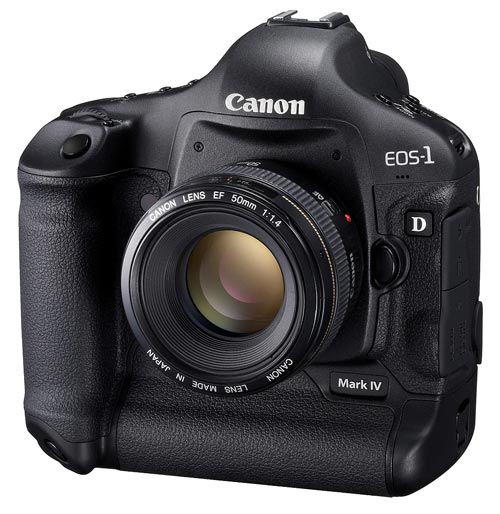 I remember the big changes for me when I picked up the Mark IV werr the much larger 3″ LCD screen, the 16MP sensor and the liveview functionality which hadn't been on my 1D Mark IIn. It's interesting to look back now and see that even today, a 3″ screen is pretty much standard. In terms of real world usage it was the high ISO improvements that really made this camera a great tool for me, despite the huge leap in the number of megapixels. It also put to bed the AF issues that plagued the 1D Mark III (which I never owned). I purchased the 1D Mark IV after being dissatisfied with the quality of images coming from the EOS 7D which I had recently purchased.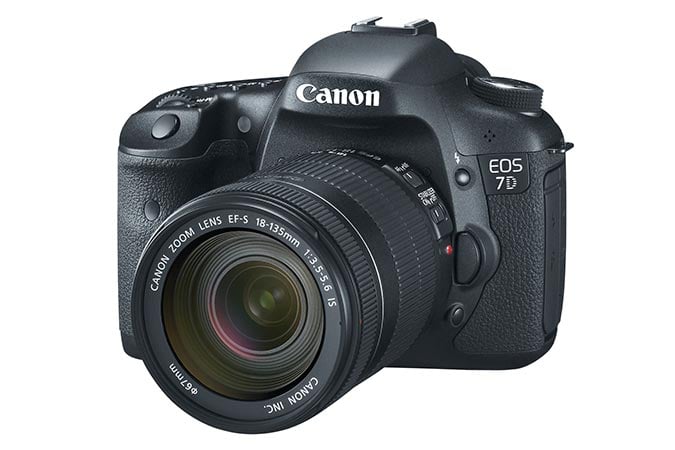 When the original 7D came out I had high hopes for it. I was still shooting with a 1D Mark IIn, but I really wished for something smaller and lighter. The 7D came out and with its 8fps shooting speed it was something of a revolutionary camera at that size and price-point. Unfortunately I just couldn't get on with it. The image quality just wasn't there, particularly at higher ISOs, and shooting it alongside my 5D Mark II at the time it was always painful to compare the vast difference between the two. I can't remember how long I kept it for, but it wasn't long. Many people used and loved the 7D, but I think at the time, there was a much larger gap between ISO performance at different sensor sizes. These days I can shoot a 7D Mark II alongside a 5D Mark III and see little difference. Back then it was night and day.
Canon 5D Mark II (circa 2008/9)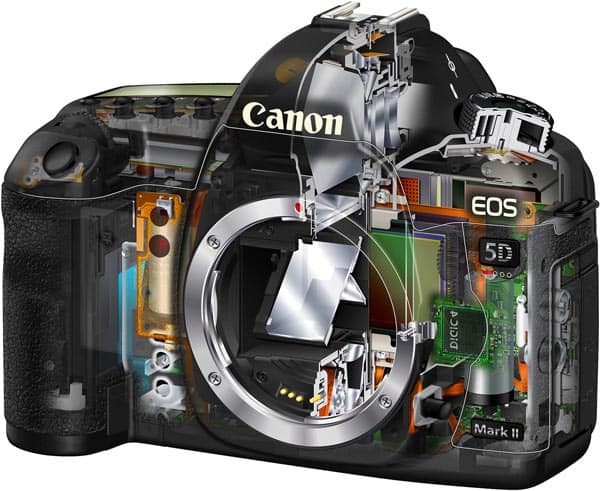 This camera was an important stepping stone in my career for two reasons: Firstly it was my first full frame camera, and since I really didn't shoot film, it was my first time experiencing with wide world of 35mm, having only used crop sensor cameras up to that point. It was, if I remember rightly, the first time I decided I need to own two DSLRs so that I had one as a backup for my work. The full frame sensor was a nice compliment to my faster (but 1.3x crop) 1-series camera at the time. Of course this was also the first DSLR to shoot video, so that changed the industry in a HUGE way, and I definitely experimented with that a lot when I first got the camera. In fact, my first ever short film was shot with this camera and has racked up over 1 million views since it was posted. Pretty cool!
Canon 1D Mark IIn (circa 2005/6)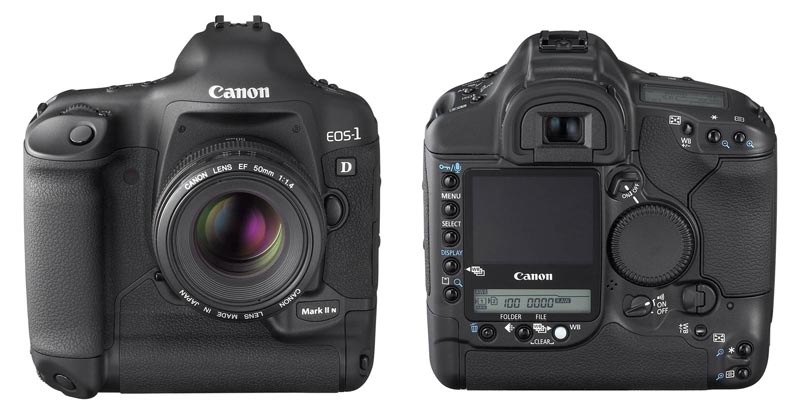 After a couple of years shooting with the EOS 10D, I really started gravitating towards the world of action sports photography, and in particular, ski photography. I made the decision to take the pretty big leap up to a Canon 1-Series camera, the 1D Mark IIn, because I needed a camera that could really withstand the elements.  Back in 2005/6, one of the really big differentiators between the 1-series cameras and the rest of the Canon lineup was the weather sealing. These days the weather sealing is still at its best on the 1D series, but even consumer cameras like the XXD series, and prosumer like XD series cameras have vastly improved resistance to moisture. I believe it was said that the 7D Mark II has weather sealing that's on a par with the old 1D Mark II cameras, so the big leap up that I made might not be as necessary these days.
This camera was such a pleasure to use, and again, I wish that I'd kept it for posterity because it was battle damaged from all kinds of adventures around the world. The ISO quality was a bit better than the 10D I moved from, but the main thing was the 8.5fps shooting speed which was just stunning at the time. Still an 8MP sensor though! I distinctly remember thinking "I've made it" when I started using this thing because it just screamed "pro". Laughable now, but you've got to remember I was still young and excited at the prospect of making a job out of something that just didn't seem like work to me.
Seriously thinking about hitting that eBay button myself and taking a stroll down memory lane…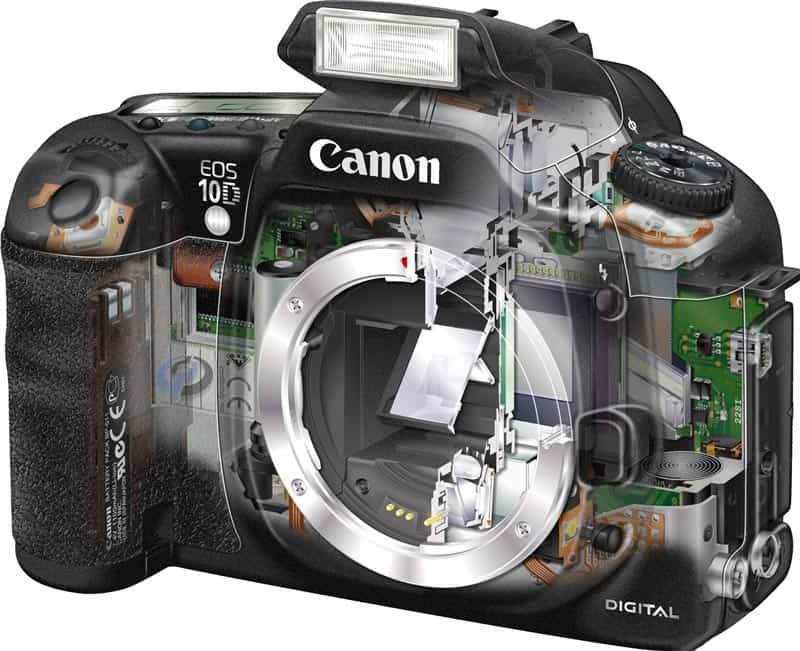 This is really where it all began for me! I picked up a 10D on eBay before an extensive period of travel and I fell in love with photography. I don't know exactly how long I had this for, or even what happened to it in the end, but I owe this camera a lot and I wish I had kept it. I guess at the time I maybe didn't appreciate what it was starting. I sold my first commercial images with this camera, my first editorial images and also landed my first few magazine covers. That right there is a good point to underline! This was a consumer camera from the mid 2000s and I was able to make money with and start a career. These days Canon's XXD lineup is far superior, imagine what you could do with it?!
Leave it in the comments below!