The more time I spend on wildlife photography, the more I have come to appreciate a good pair of binoculars. Patience is a virtue with this kind of photography, but knowledge is also powerful, and being able to study animals in detail at great length is the best way to learn their habits and predict their behaviour.
Nikon Monarch HG 10x42 Binoculars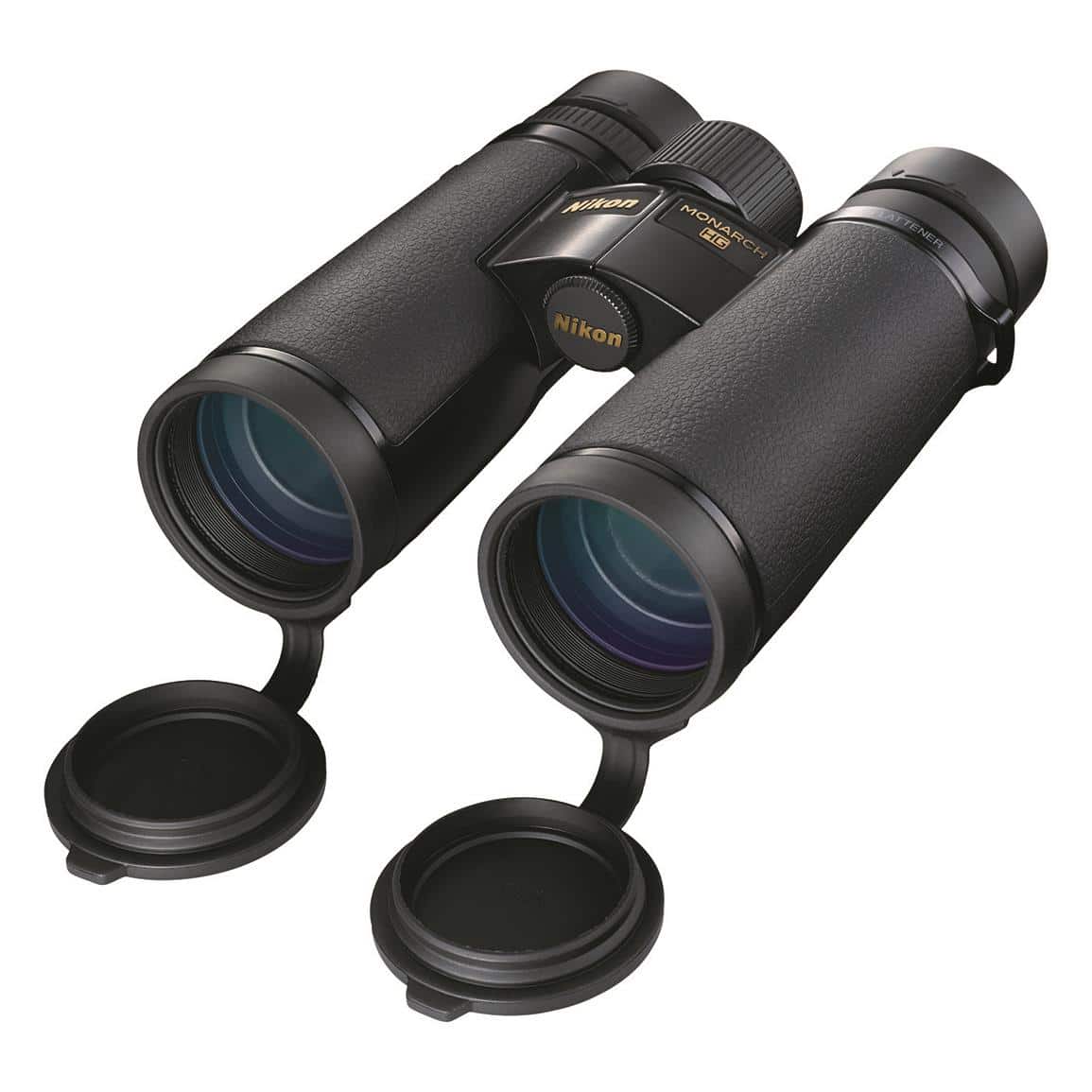 Nikon's Monarch line of binoculars have always represented fantastic value, and the Monarch 7 line has some real standouts, such as the near pocket-sized 10x30s. In 2017, Nikon launched the Monarch HG which sits at the top of the Monarch line, about the 7-series. The Monarch HGs feature an extremely wide field of view, and also what they call Field Flattener Technology, which essentially means they tried really hard to make sure the image is sharp right to the edges of your view. These aren't cheap at around the $1000 mark, but this is a pair of binoculars you buy for life. I went with the 10x42 because I find the 10x to be good for observing larger slow moving animals such as bears. The 8x Vs. 10x argument will probably carry on until the end of time, just as Canon Vs. Nikon will do too. If you really want my opinion on it, you need just look at the ones I decided to purchase.
I still love my little Zeiss binos, but the Nikon's are much more comfortable for periods of prolonged usage, and the image you see through them is breathtaking. Coming in at around the 700g mark, the magnesium chassis means they are still easily carried with my other wildlife photography gear on most days.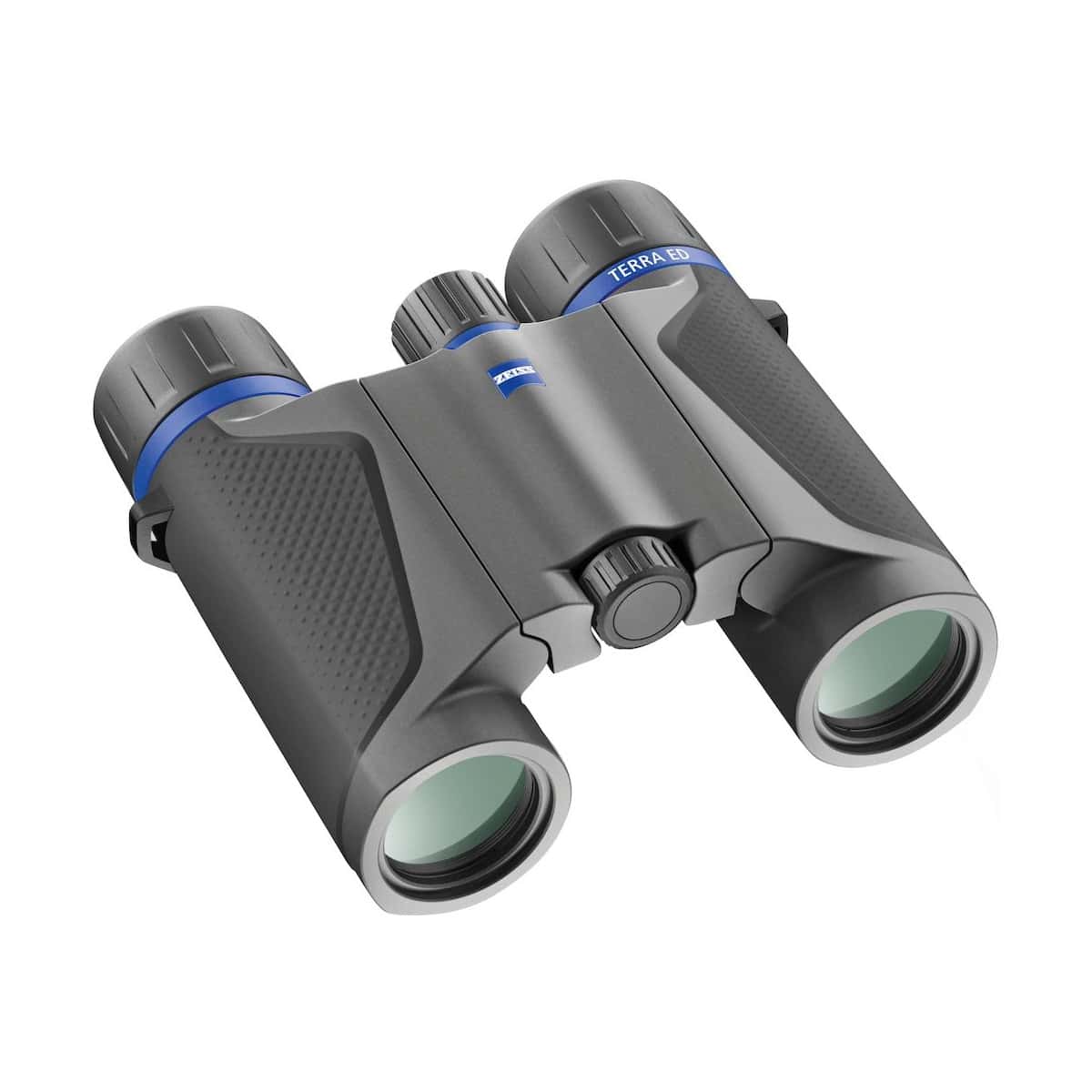 The little Terra ED 10x25s are foldable and waterproof, making them a great solution for kayak missions, backcountry skiing or any other time when I want to travel extremely lightly. The rubberized shell feels like it'll take a real beating, and the small folded size means they fit conveniently into slots in my camera bag where there would usually be a lens. Love these things, and I'm often glad I have both my larger Nikon Monarchs, and also something a little smaller that can be stashed in pant pockets.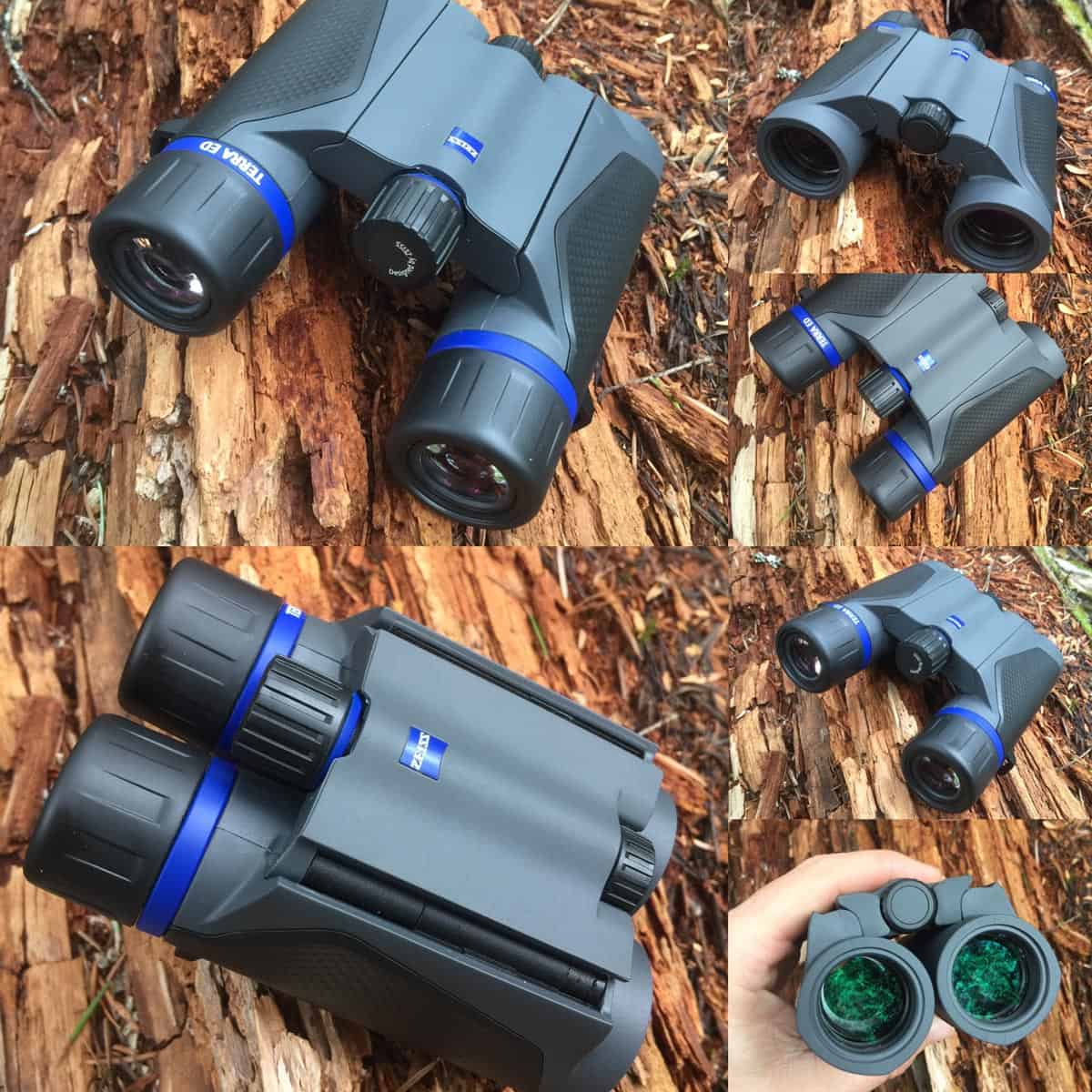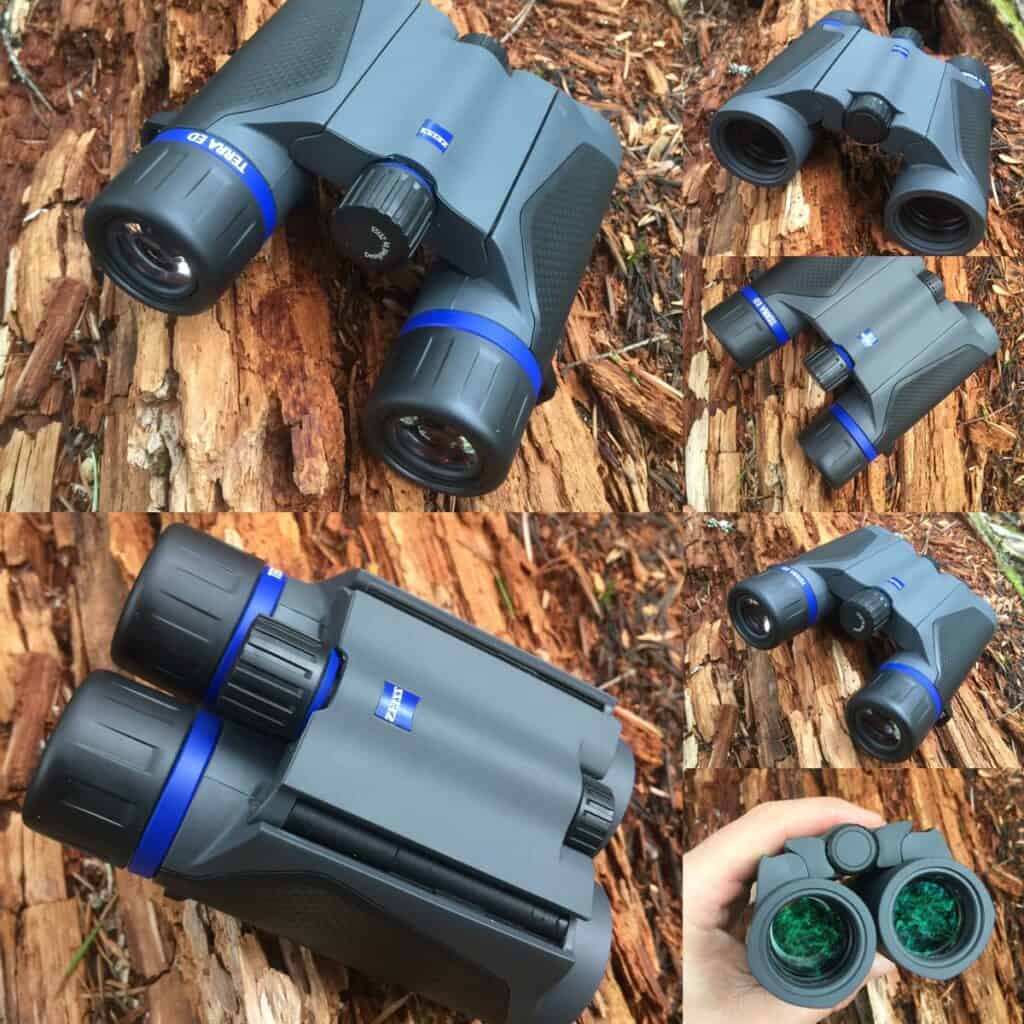 BlackRapid Binocular Breathe Strap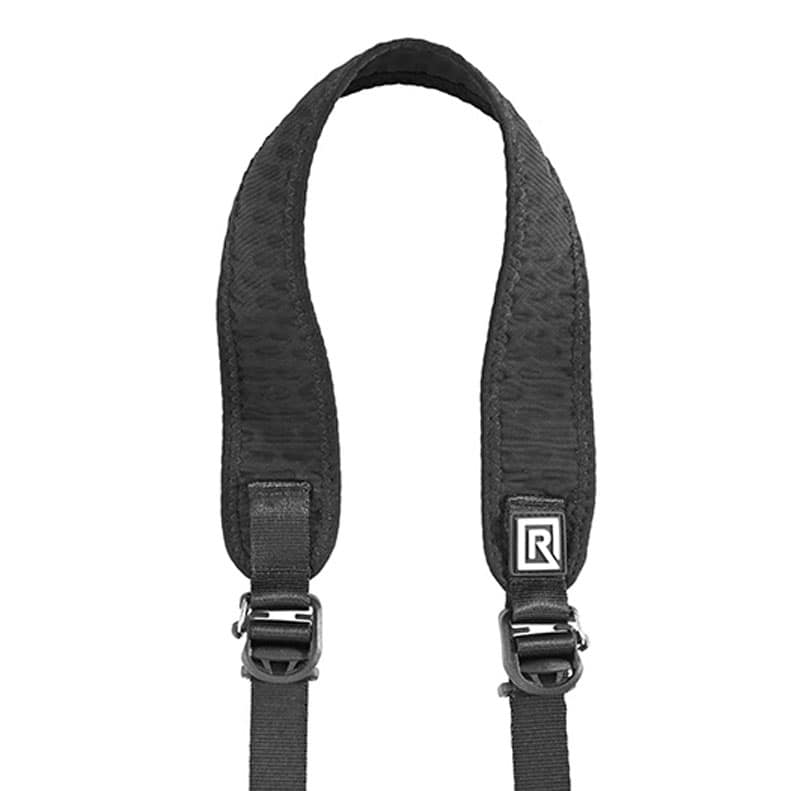 I tend not to use a strap on my small Zeiss binos as they generally live in a jacket pocket. For my larger Nikon Monarch HGs though, I purchased a Binoc Breathe strap from BlackRapid. What I like about this strap is that it has clips on the strap that allow you to quickly remove the padded section, and then strap the binoculars to the front of a backpack while hiking. An excellent upgrade from the standard straps that are provided by manufacturers.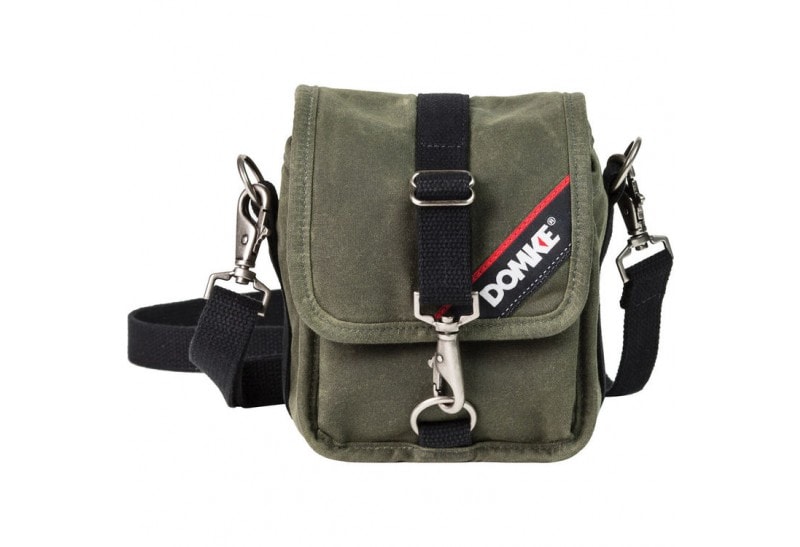 The Domke Trekker Ruggedwear is a great little bag for larger binoculars. It easily accommodates my Nikon Monarchs with room to spare for another small item like my satellite communicator. I take all the padded section out of the bag because I feel as though it is protected enough by the thick waxed canvas exterior and the padded interior material.
Leave it in the comments below!