Sony UWP-D11 Wireless Digital Mic System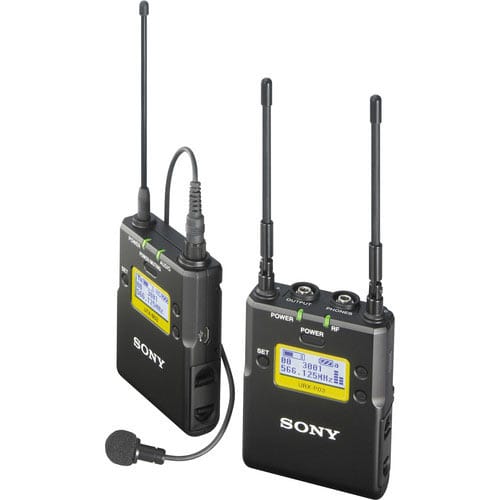 This wireless mic setup from Sony is absolutely fantastic. It has a built in headphone output on the receiver just in case your camera doesn't have one,and it comes with a variety of cables to route the received audio into a DSLR with a 3.5mm jack, or a mixer with an XLR plug. If you use certain Sony cameras, the receiver can even be powered by the camera, and the audio signal is passed into the camera through the hotshoe. No wires necessary. Both the receiver and the body pack have robust metal cases and the supplied lav mic is half decent as well. If you're doing interviews, or talking to camera, this is a simply brilliant solution that kicks the ass of the cheaper Sennheiser solutions. There's even a new 2-channel version so you can mic up two people at once and receive both signals into the same receiver. I love it when I find a piece of gear that I truly trust. I just toss these in my bag and know they'll get the job done.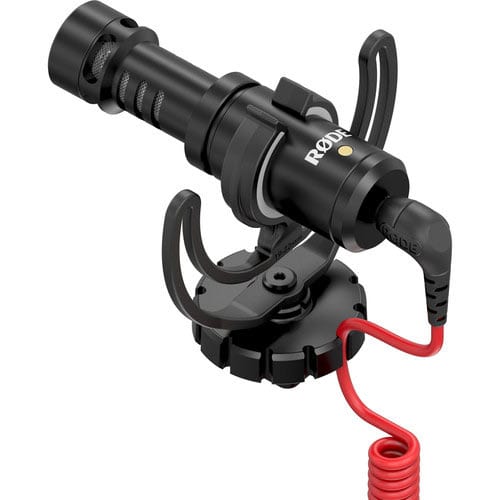 If you're looking for a quick and cheap way to improve your DSLR videos then look no further than the $60 VideoMicro. This hotshoe shotgun mic doesn't even need a battery, and it comes with a windshield as well. Simply plug it into the mic port on your camera, pop it in the hotshoe and your sound will be 100x better. I just don't understand how they are making any money on these things because the build quality is remarkably good as well. The metal microphone casing gives you confidence that you can just drop this thing into your camera bag and let it rattle around until its needed. I mainly use it as a backup mic just in case my other ones run out of battery or I need something super small and lightweight.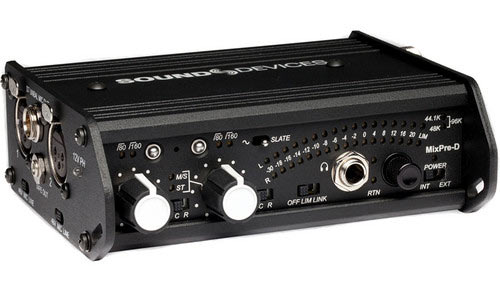 This 2-channel mixer can be used to mix XLR mic signals into a DSLR, and at the same time output the sound to a dedicated recorder. It also has a USB output so you can use XLR mics to record audio directly to a computer. I use it with my Rode Procaster for my podcast interview setup, and also to record Photoshop tutorials. It's basically a little audio toolbox, think of something you want to achieve with a couple of audio signals, and there's probably a way to do it with the MixPreD's array of inputs and outputs. Since it's so small, and powered by AA batteries, it's a great location mixer for a one-man sound/video setup.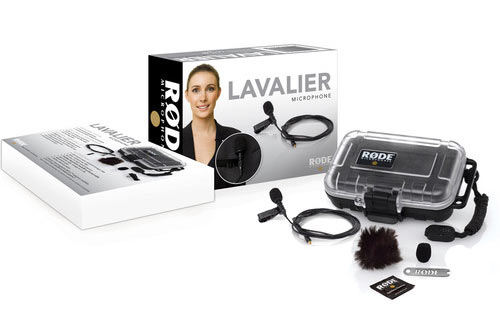 If you're doing interviews of any kind then a good lavalier mic is really important. My main reason for choosing the Rode one is that you can get a whole bunch of different attachments for the end of the mic cable. You can get a TTRS attachment to plug it directly into an iPhone, you can get an XLR adapter and a variety of locking 3.5mm plugs to suit Sennheiser and Lektrosonics standards. Basically, if you only ever want to have to buy one lav mic, this is a great option. It also comes with a super durable case that you can store the mic and all the accessories in. I mainly use it with my Sony wireless system, but I've also used it plugged into my iPhone to discreetely record talks that I've given at workshops and trade shows.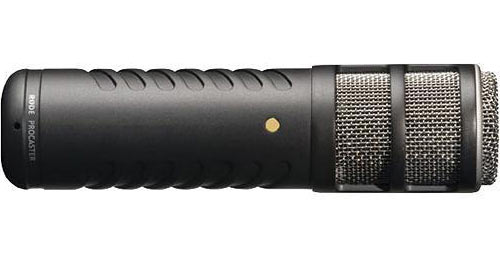 The Procaster is a phantom powered condenser mic that I use in my office for recording podcast interviews and software tutorials. If you need an XLR mic this is a great option, although many people will be more than happy enough with the more convenient NT-USB mic which, being USB powered, doesn't require a dedicated mixer like the Procaster. I love the sound that comes out of the Procaster, but do often wish for the convenience of the NT-USB model instead.

Phantom powered shotgun mic that is pretty much the mid-budget industry standard. Not much to say about it really! If it fits your budget, you can't go wrong with it for a shotgun mic solution and I love Rode as a company because their service is always friendly.
Leave it in the comments below!