T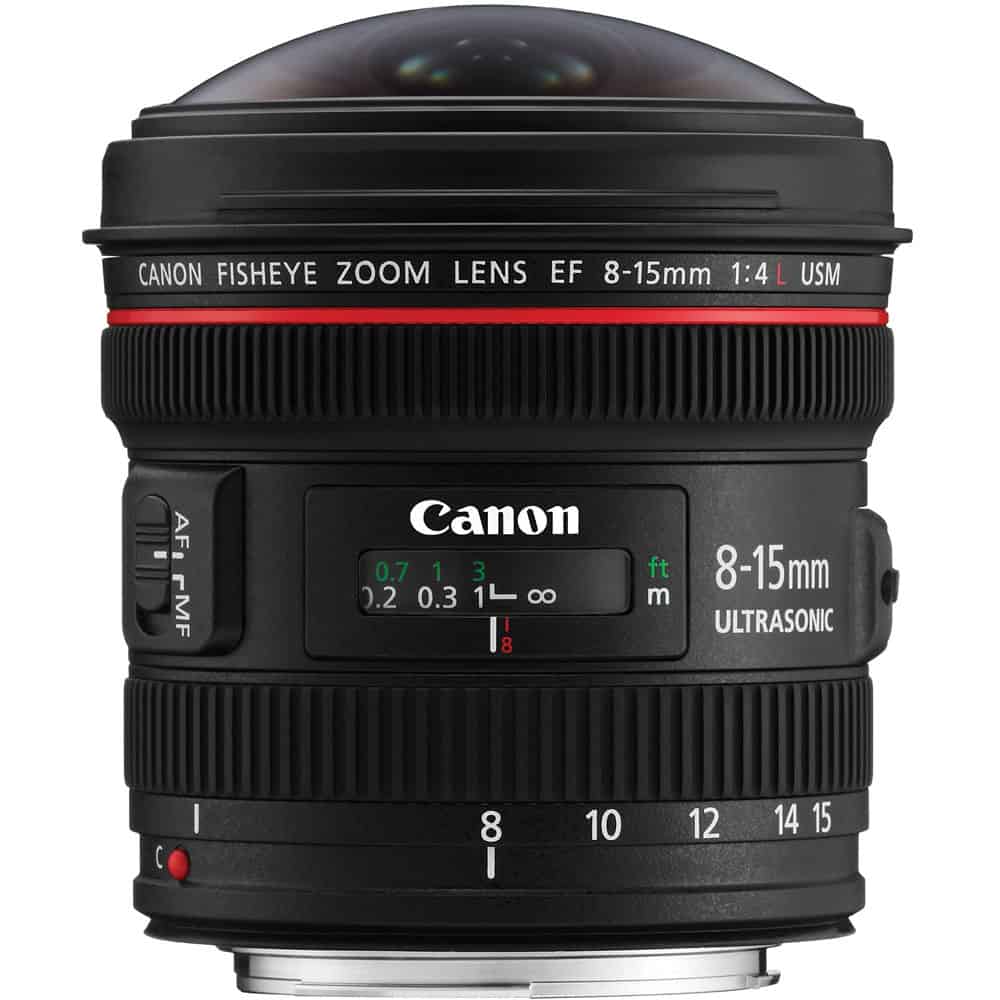 he Canon 8-15 f/4 L is a fisheye zoom lens that's capable of delivering a full 180 degree field of view on a full frame camera (@15mm) and an APS-C camera (@8mm). The lens is not rectilinear, meaning you get some curvature in straight lines, but there is no wider field of view than a fisheye lens. It's a relatively specialist lens, but I would say that it is a must-have item for action and adventure sports photographers because it allows you to get incredibly close to the action and still tell a big story. The wide angle also helps to accentuate the size of extreme actions, like a snowboarder hitting a jump.
I also use this lens in my Aquatech underwater housing to get the under/over style photos where you can see above and below the water line simultaneously.
As with all the lens sample galleries I've decided to put on this site, these images aren't intended to show you the quality of the lens because that's almost impossible to do without giving you full resolution images that you can view at 100%. Instead, these galleries are here to give you an idea of the kinds of subjects, and potentially the look or field of view that a lens can give you.
Click images to open the lightbox.