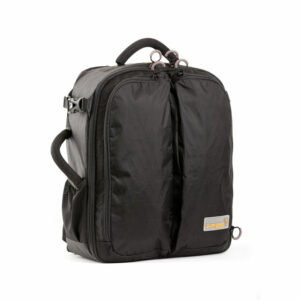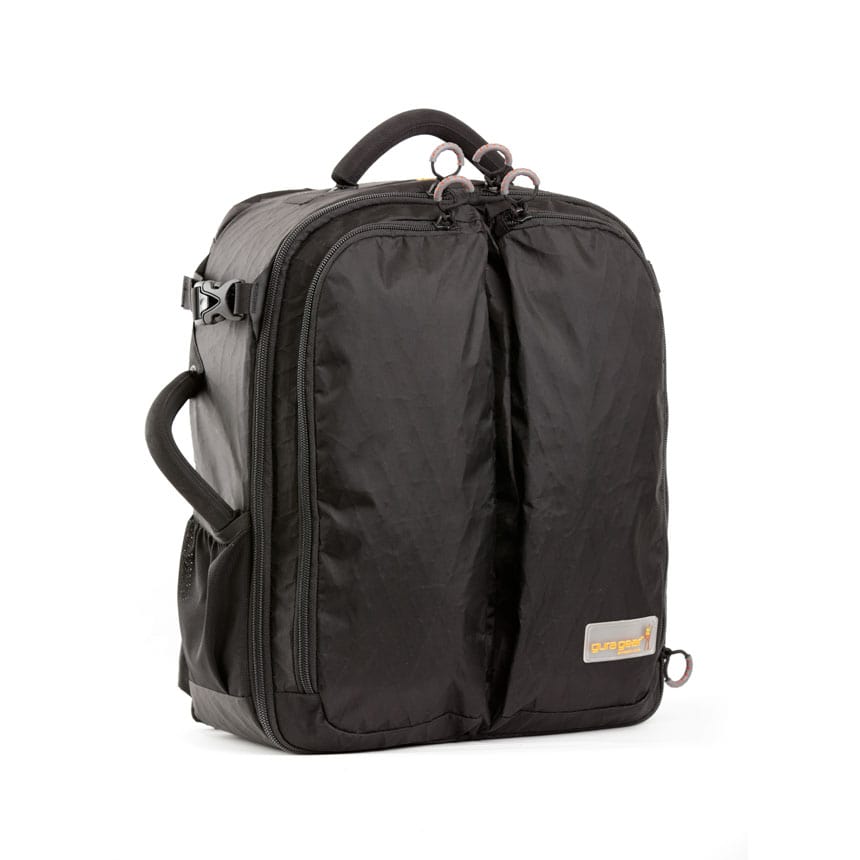 Popular camera pack manufacturer Gura Gear, started by African wildlife photographer Andy Biggs, has taken the wraps of a new pack today called the Kiboko 22L+. A smaller sibling to highly popular Kiboko 30L which Andy designed for travel with long telephoto lenses, those that he uses regularly in Africa. The new Kiboko 22L+ takes the same butterfly split design of the 30L but puts it into a package that meets some of the stricter airline carry on regulations we have seen in recent years. On top pf that it also adds a dedicated laptop sleeve which is large enough to carry a 15″ laptop. Gura Gear state that this bag will hold up to a 500mm f4.0 lens. They specifically note that neither Canon or Nikon's 400mm f2.8 will not fit which is a bit of a shame really. This has nothing to do with length of the bag as both of those lenses are shorter than a 500mm, but they are considerably wider at the front end. They also mention that a 600mm and 800mm lens will not fit, unsurprisingly. If you need any of those lenses then the larger Kiboko 30L will accommodate those easily. They also warn that larger gripped bodies with attached L brackets will not fit, saying instead that a Nikon D3x on it's own will fit. It seems the slight extra height of the bracket then is enough to push it over the edge. A necessary sacrifice in order to get the laptop sleeve into the required dimensions. A Canon 1dMK4 is the exact same height as a D3x incidentally, but I'm a little worried about reports that the new Canon 1-series camera, due for launch in just a couple of days, is larger than current models.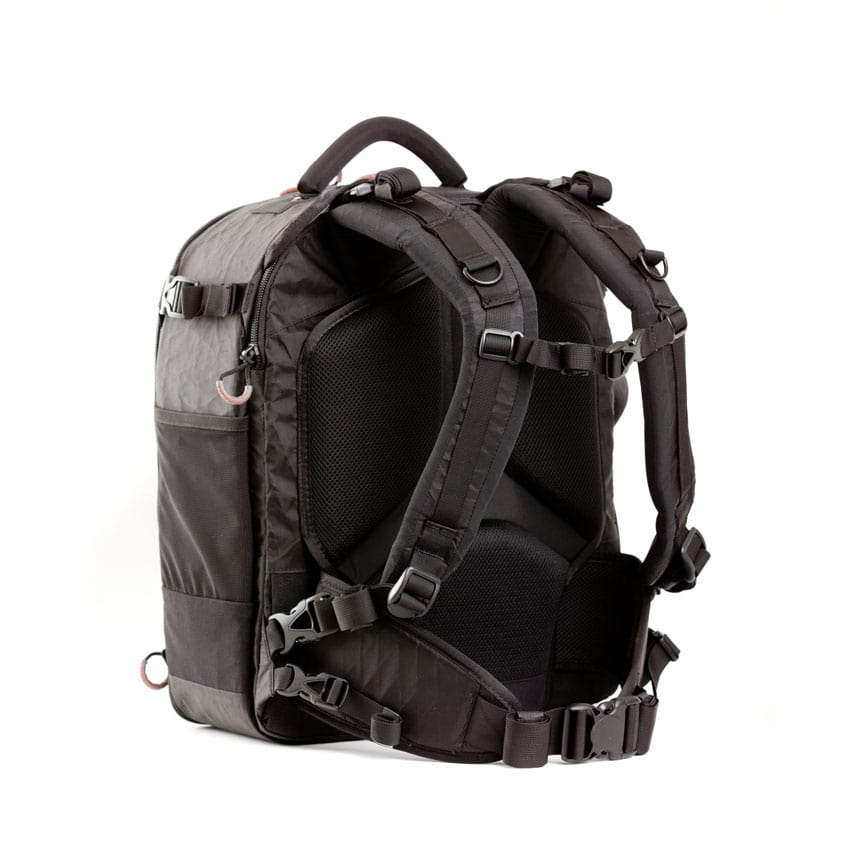 Otherwise the features of the 22L+ are similar to the 30L, both are designed to be as lightweight as possible by being manufactured from VX-21 sail cloth. A material with a phenomenal strength to weight ratio. It also appears that the newer pack has a beefed up harness system with much thicker shoulder padding, though it looses the ability to tuck them away inside a pocket, instead settling for being able to tuck them behind the back padding. Not quite as neat as it's bigger brother. On the front of the pack they have incorporated the same full length butterfly accessory pocket and of course the pack comes with a dedicated rain cover.
The price of the Kiboko 22L+ is $379 , $40 cheaper than the larger version which seems about right to me. Price wise this is going to put it up against the F-Stop Satori EXP and Tilopa which I have reviewed before. F-Stop have created a new Monster ICU designed for long lens usage with those packs and they are well proven in terms or durability and comfort on a long day's adventuring.
Also check out my preview of the new Gura Gear Chobe shoulder bag.
Order Your Kiboko 22L+ NOW
Outdoor Photo has the Kiboko 22L+ available for order right now!
Order a Chobe 19-24L Shoulder bag