I thought it was about time I did a review about one of my favorite camera bags. This is one of the most versatile camera bags that's ever been made. Part belt pack , part shoulder bag and part backpack. Everyone will be able to find a great use for this bag. And the system is totally expandable using the Think Tank modular components added to the side.
So on to the bag….its hard to know where to start so i'll start with the various pockets. Click on the photos to see the larger!
The front and sides have elasticated pockets pockets for lens caps, water bottles etc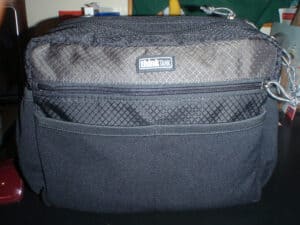 Inside the front zippered pocket is a smaller pocket for memory card holder to be hidden away.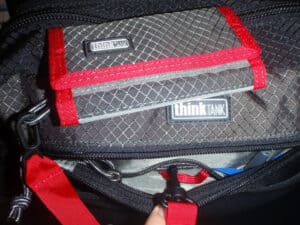 The front zippered compartment itself has plenty of room for pens , keys, ipod, lens cloths and all manner of other trinkets.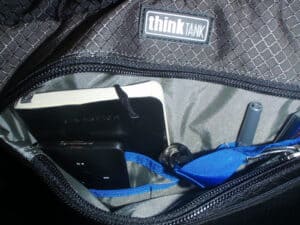 At the back there are two more pockets, this one is great for flat items like maps, guide books, extra dividers, passport etc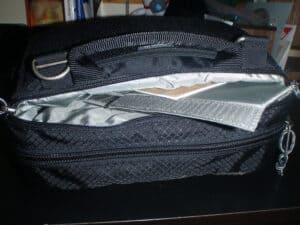 Behind this one is also a non zippered but deep pocket and pen holder for pen and notepad.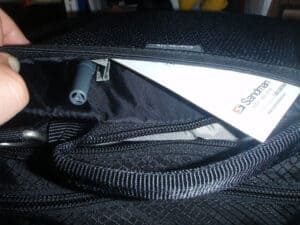 Inside the main compartment next to the camera padding….yep you guessed it, another pocket and a loop to attach a memory card holder.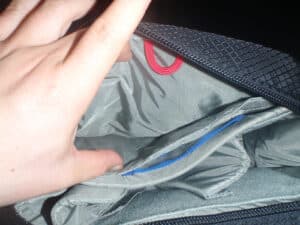 The main compartment can be configured in a few different ways using various dividers. You are given dividers to have either the camera attached, or the camera on its own. This is what i use for my walk around setup. 5dMKII, 24-104, 70-200f4IS.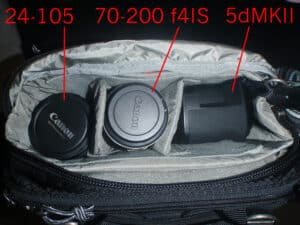 You can also put it in with the 24-105 attached and this leaves room on the right hand side under the body for a 50mm or 85mm too though the bag feels a little bulkier in this configuration.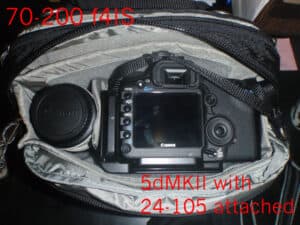 The interior padding is completely removable if you want to go lightweight and easy to pack in a suitcase.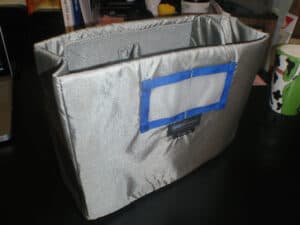 It also comes with a rain cover which can be stored in one of the side elasticated pockets.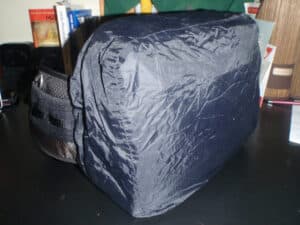 If you decide that you need extra room, the belt part of the bag has the modular rail system on it so Think Tank modular components can be added if you want to take more lenses, flashes etc with you.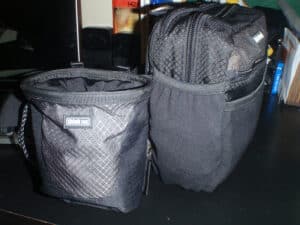 But if you dont want to use the belt part at all it can be tucked away in the back.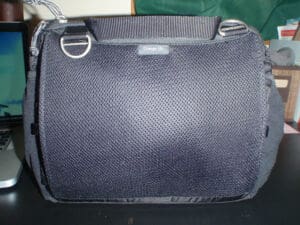 The buckles also tuck very neatly inside the belt so if you want to leave the rail system available but do not wish to wear the belt , choosing instead to use shoulder straps, they can be kept out of the way.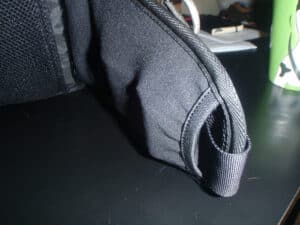 So what is this bag good for? Well i use it in a number of ways and im sure other people have numerous other ways too. I think its a great travel bag for a small kit. You can use it as a shoulder bag but then when you want to walk some distance you can quickly use the belt part to support the weight. I find that leaving one side of the belt out provides the most comfort when using it as a shoulder bag.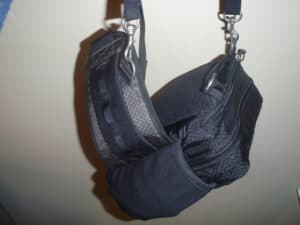 If you are using it for journalistic purposes and have extra components attached you can attach the harness and use it over your shoulders with the pack on the front. Weight is distributed very nicely in this configuration and I use it a lot in this way for my adventures into the backcountry for my work in the ski industry.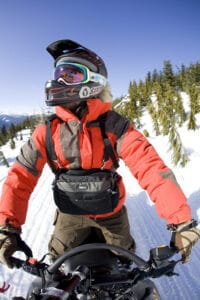 Sometime if i am just skiing i switch it around and wear it in the same configuration but on my back with the straps crossing over on my chest. Skiing with a heavy pack all day can be cumbersome but when i just use this bag you can forget its there as the weight is so well spread through the belt and harness.
I guess the bag will hold a similar amount of gear as the UD30 but for me the versatility of this outshines all the other similar sized packs. By adding modular components you can carry a substantial kit or you can just keep it to 2 lenses and a body along with travel necesseties for a city visit or something like that. The bag doesn't scream CAMERA BAG too much either and whilst its not as discrete as the UD series I think it is not too bad.
If you decide to purchase the bag, Think Tank has a special offer on at the moment. If you go to their website HERE and enter the promo code AP-316 you will be able to claim a free bag when you get to the checkout!!
Please leave comments and let me know what you think of the bag if you have one too.