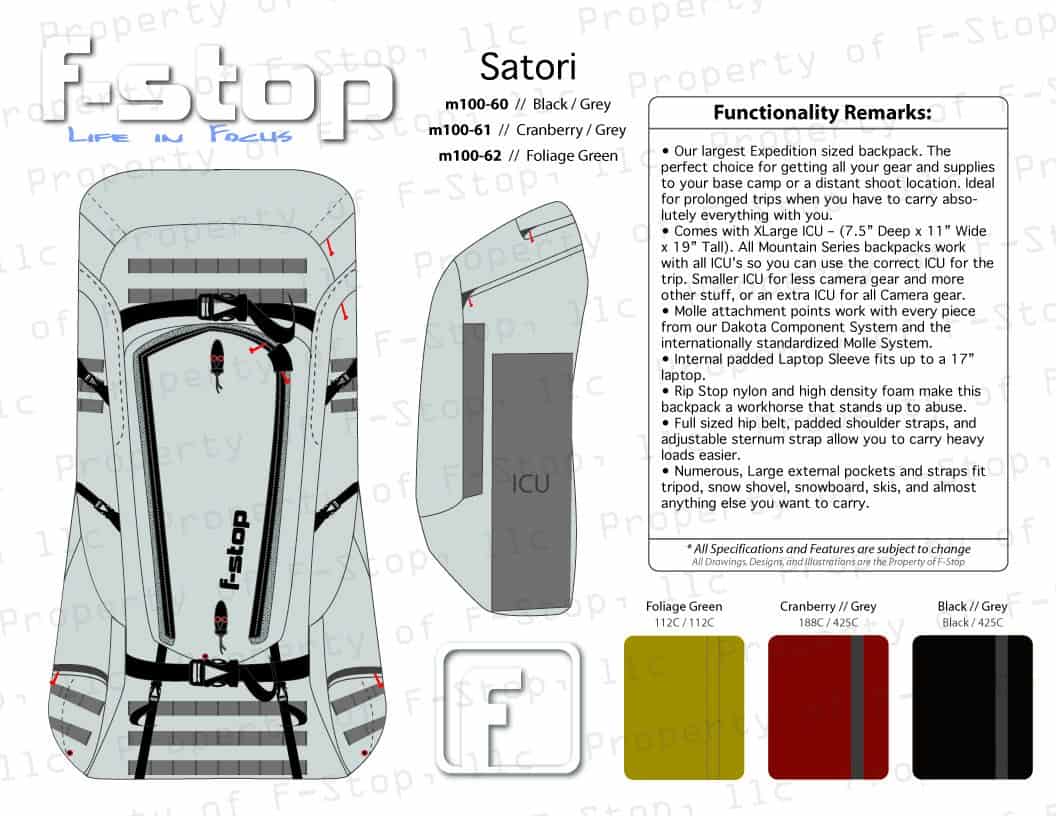 For the last year my F-Stop backpacks have been my location workhorses. I primarily use the F-Stop Satori (their largest pack) for my day to day mountain shooting and when I am using multiple packs, I double up by taking their Tilopa pack with me as well. Over the last 6 months or so, the guys at F-Stop have been collecting information from photographers such as myself in effort to make these already excellent packs, even better.
New versions of the Satori and the Tilopa have been announced for pre-order today on their site HERE
Buy pre-ordering the packs you can take advantage of a considerable discount which is always nice. Look out for a full in-depth review of these new packs on this blog sometime in the near future!