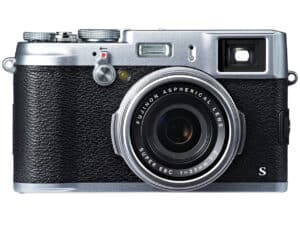 Two years ago Fuji created a storm in the camera market with the launch of the X100.  The retro styling, large APS-C sensor and f2 prime lens was a breath of fresh air and for six months or more after the launch date they were nigh on impossible to get hold of such was their popularity!  I owned one myself for about a year and you can read my review HERE if you need a refresher.  Today Fuji have unveiled the cameras successor and it looks as though they have kept all the good bits of the previous camera and concentrated very hard on fixing the universally disliked features like the poor AF speed and the manual focusing.
So confident are they that they have solved the AF problems , that in fact it's a leading feature and Fuji claims it to be the worlds fastest AF system !  THAT is a bold claim and signals some serious confidence!  How have they done it?  By adding phase detect AF as well as contrast detect into an intelligently switching package.  Similar to what is seen in the Sony NEX cameras I would imagine.
On top of the ground up redesign to the AF system they have added the superb X-Trans sensor from the X-Pro 1 and beefed it up with a new EXR II processor that doubles the processing speed to provide up to 6fps of continuous shooting as well as huge speed improvements in start-up time and general handling.
To tackle the manual focus issues they have added a dual system that both provided focus peaking on the LCD screen as well as a new technology called Digital Split Image with shows a left and right image to be overlaid and lined up on the screen to achieve focus.  Kind of like a rangefinder view for the digital age.  Of course we'll have to wait to try it first but all these things sound well thought out to me.
The best bit though ?  They didn't change the look of the camera one iota !  Thank you Fuji
\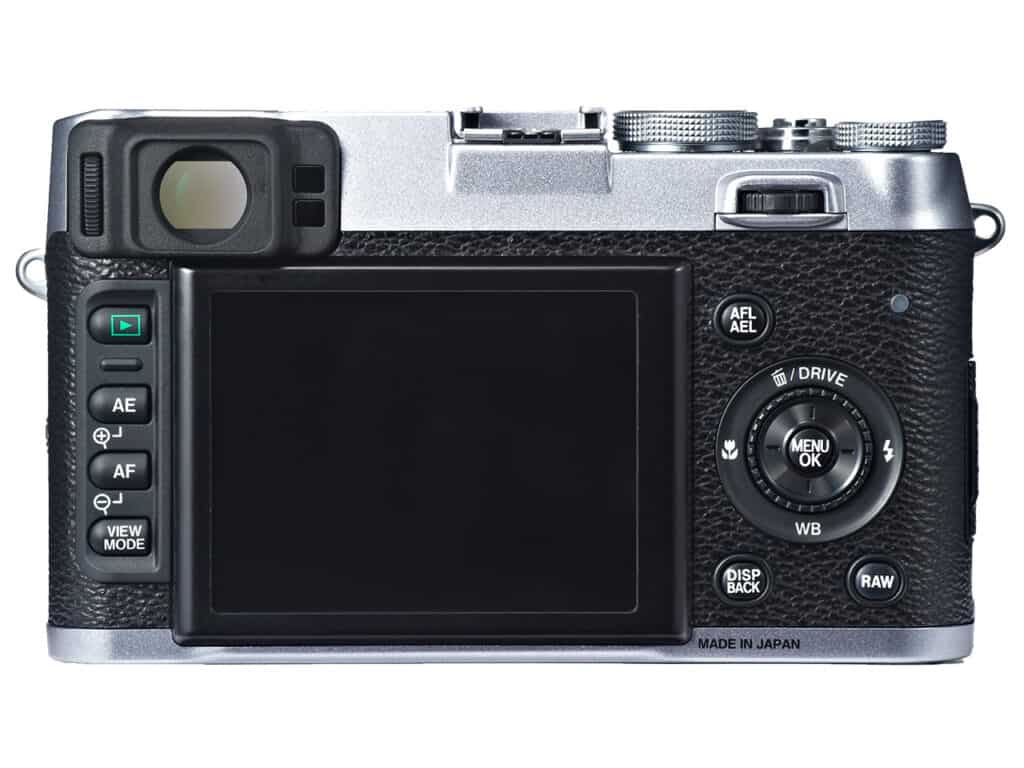 In my opinion THIS is how cameras should evolve.  Even when the X100 came out they took notice of the things that people disliked and they implemented one of the largest camera firmware updates ever seen within just a few months of launching the camera.  They listened to the customers !  This time the customers said 'hey we love how the X100 looks and we love that lens , so just fix the AF for us and make it all a bit snappier'.  I think they have delivered on that and I'm really looking forward to getting my hands on one at some point!
Specs
· 16.3 megapixel APS-C X-Trans CMOS II sensor
· EXR Processor II
· High Definition Hybrid Viewfinder (OVF / EVF)
· FUJINON 23mm f/2 lens
· Intelligent Hybrid AF (with the world's fastest AF speed of 0.08 secs (*1))
· Start-up time of 0.5 secs
· Shutter time lag of 0.01 secs
· Shooting interval of 0.5 secs
· High-contrast and wide viewing-angle 2.8-inch Premium Clear LCD (460K dots)
· Super Intelligent Flash
· Burst shooting rate of up to 6 frames per second at full resolution (max. 29 frames)
· Focus Peak Highlight function
· Digital Split Image display
· Artistic filters
· Full HD movie recording (60fps / 30fps)