I recently began using the new Aquatech Sport Shield Rain Covers for my cameras, and I've been incredibly impressed by them. I plan on doing a more in-depth post about the shields themselves very shortly, but I also wanted to mention the eye pieces that go with them. Just like the Think Tank rain covers, the Aquatech ones require the usage of a camera-specific eye piece. I've always maintained that Think Tank's eye pieces are overly expensive, and they also feel cheaply made, with low grade foam stuck on them.  It turns out that the same cannot be said for Aquatech's eye pieces! Not only are the Aquatech ones nearly half the price of the Think Tank ones, but they also feel 4x better made. In fact, they are so comfortable, I've not taken mine off the camera since I got them! The foam on them is so comfortable that I prefer them to the standard Canon eye pieces. At only $20, they're awesome!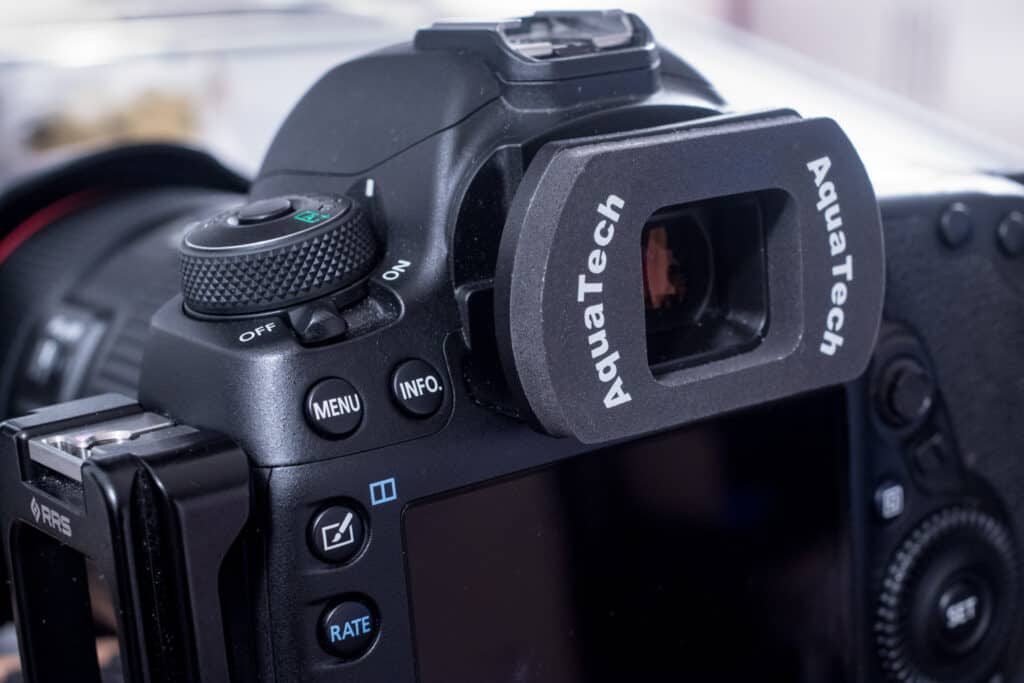 Good news current Think Tank rain cover users, you can actually use the Aquatech eye pieces with the Think Tank covers! I tried it myself and it works just fine, so I wanted to spread the word on that one. Whilst I think these new Aquatech Sport Shield covers are slightly better than the Think Tank ones, it's probably not enough of a difference for a Current Think Tank cover owner to totally ditch an existing cover, however, they might consider using the nicer Aquatech eye piece with it. If you're in the market for a new rain cover, make sure you check out the Aquatech Sport Shield series!
Support the site - It's easy!
Did you find this post useful and interesting?
- I've invested thousands of hours into creating the content you find for free on this blog. The best way to say thanks is to use the product links in the post when you make your purchases. I may make a small commission when you do this, and that helps to keep the site running. Click
here
to find more links that support the site, or use these primary ones:
B&H Photo|Amazon|Adorama|Think Tank (free gift on $50+ spend)|MindShift Gear (free gift on $50+ spend)
|
Coffee
Thanks for your
support
and readership!