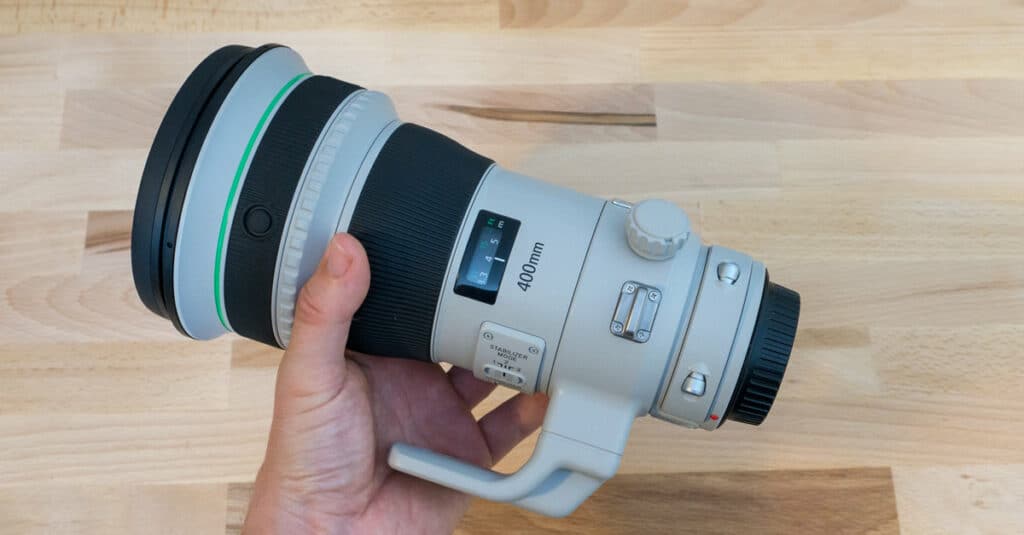 It's always an exciting day when a big brown box arrives, especially when it says Canon on the side. This year, due to economical situations in Canada (where I live) and Japan, Canon raised their prices on all their lenses and cameras. Whilst this is always a bit of a blow, they were at least kind enough to let people know that the increases was coming, and they even honoured the old pricing for people that placed orders before the April 1st deadline on out-of-stock equipment. Some of the price increases were close to 20% on big ticket items, so it seemed like a good time to invest in some new equipment that I already had an eye on.
The 400mm f/4 DO IS II was one such lens, the other being the Canon 11-24 f/4 L that I showed earlier. In the long run, Canon's pro lenses depreciate very slowly so getting in on the lower price now means a MUCH better deal for me down the line if I ever intend to sell it, and a huge saving in the short term since I was going to pick one up at the end of the year anyway. In the next couple of years I have several projects on the horizon that are related to adventure sports and wildlife photography. You might think that I already have the perfect lens for that, in the 200-400 f/4, but that lens is a real beast to travel with. Its weight and size dictate where you travel with it, and how you carry it.
The 400mm f/4 DO IS II is tiny by comparison, and it performs very well with both the 1.4x extender and the 2x extender, giving me 560mm and 800mm options. The lens is actually smaller than a 300mm f/2.8, so it fits horizontally in any of my smaller camera bags. In fact, with the hood removed, it's not much bigger than a 100-400. I'll be purchasing the Aquatech Soft Hood to use with it, so that I don't need the bulk of the standard Canon one.
There will be plenty more content about this lens in the coming weeks, months and probably years. For now I thought I'd just do the obligatory unboxing video, where I also compare it in size to my existing 200-400.
Canon 400mm f/4 DO IS II Unboxing
Support the site - It's easy!
Did you find this post useful and interesting?
- I've invested thousands of hours into creating the content you find for free on this blog. The best way to say thanks is to use the product links in the post when you make your purchases. I may make a small commission when you do this, and that helps to keep the site running. Click
here
to find more links that support the site, or use these primary ones:
B&H Photo|Amazon|Adorama|Think Tank (free gift on $50+ spend)|MindShift Gear (free gift on $50+ spend)
|
Coffee
Thanks for your
support
and readership!