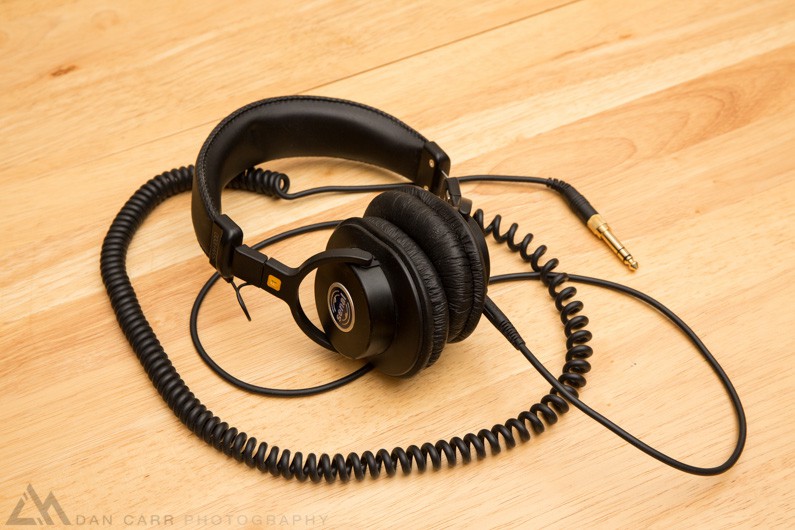 Sometimes I stumble across some gear that's useful, and I want to share it with you guys.  I've been using these Senal SMH-1000 headphones for my video and audio work for over a year now and they do a really great job at a good price point (under $100).  I use them plugged into my Canon XA-20, or into my Sound Devices Mix Pre-D when I'm recording tutorial videos at my computer.  The have a detachable cable which is great because if the cable or plugs ever fail, you don't have to replace the entire set of headphones, just get a new cable!  A replacement 3m coil is only $15, or a 3ft straight cable is $10.  Incidentally, the headphones come with both types of cable out of the box.
I'd hesitate to call this a review because I'm really not an expert in headphones and I can't speak for many other alternatives. All that I can say is that to me they sound good and they're comfortable for extended periods of use. At the low price point, I don't doubt that there are higher fidelity options out there, but for monitoring my editing and shooting work these have done the job just fine.
Support the site - It's easy!
Did you find this post useful and interesting?
- I've invested thousands of hours into creating the content you find for free on this blog. The best way to say thanks is to use the product links in the post when you make your purchases. I may make a small commission when you do this, and that helps to keep the site running. Click
here
to find more links that support the site, or use these primary ones:
B&H Photo|Amazon|Adorama|Think Tank (free gift on $50+ spend)|MindShift Gear (free gift on $50+ spend)
|
Coffee
Thanks for your
support
and readership!